Women in Sports Ask for More Support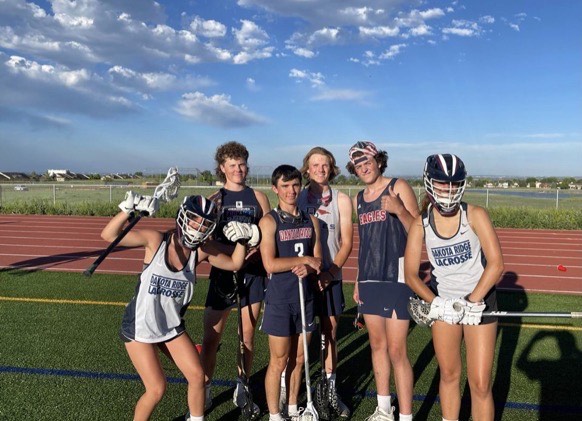 Strong, competitive, quick, agile, and smart are only a few of the ways to describe the female athletes at Dakota Ridge. These women put their blood, sweat, and tears into their sport almost every day while juggling their second lives with friends, family, and school. 
Often the effort these women put into their sport is overlooked or even belittled by outsiders with no insight on the circumstances.  Even with the negative input thrown at them, these girls continue to push themselves in their activity. 
Basketball, volleyball, swimming, soccer, and more consist of only some of the sports these women play despite the higher catering towards boys in most of these activities. 
Josie Corridori is a senior at Dakota Ridge High School and varsity captain of the girls basketball team. She also plays lacrosse when the season comes around during spring.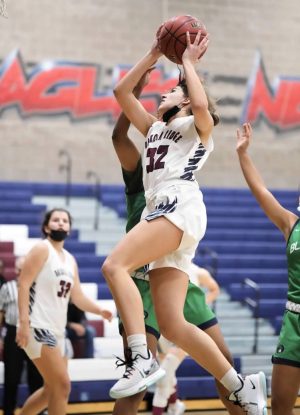 Corridori's influence as a female student athlete is felt in the community as she stands steady as a clear example of how it is done. With a 4.0 GPA average, while spending the majority of high school excelling in three sports, Corridori provides the potential young women can bring to the table.  
"It's very hard to keep up with everything I do. Sometimes it's hard not to fall behind, but I know I've done all this before and I can do it again, and that's what keeps me going," Corridori said. "Seeing myself improve and get better to show everyone that thinks I can't is the most satisfying feeling ever." 
"Prove them wrong" is a driving force among many of these ambitious girls who have lived through being told they couldn't achieve some of the goals they dreamed of. 
Women have come a long way in their journey for equal treatment. Modern day women are able to do what they do today because of the work of the women in history who fought for what they deserved. There is no denying that the value women hold in society is much greater than it was in the past, but many independent and outstanding women still feel the lingering prejudice from the past. 
"I know we aren't nearly as appreciated as the boy sports. I know there are a lot of factors that play into why that's true other than just gender, but it is true. I don't blame the boys' teams, I just don't see why people aren't as willing to throw the same amount of support for our girls' teams," senior Sophia Hemingway said.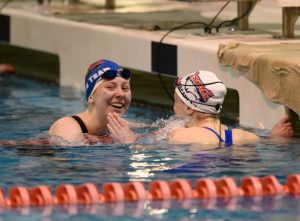 Hemingway is on the varsity swim team at Dakota Ridge High School. During her last swim meet she tied for second at league. Unfortunately, the student section was bare– besides sprinkled with a few parents–with no one to fully celebrate her achievement. 
Andrei Zamfrescu, senior and active Super Fans member, also notices the discrepancy. 
"It's so bad to see the student section between girls and boys sports," Zamfrescu said. "I enjoy watching the girls play, but I understand why sometimes people don't go, they usually assume it's going to be bad." 
This isn't the case, though. Volleyball, a sport with only a women's team at Dakota, is quite the school favorite. With the season at the beginning of the school year, these games typically have packed student sections.
Stella Nefs was on the varsity volleyball team at Dakota Ridge during the season.  Because she's a senior, this was her last year.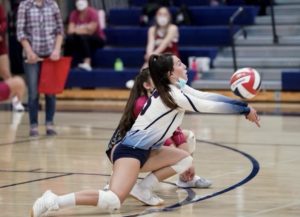 "Luckily volleyball is a sport that gets a lot of support and attention compared to other women's sports, and I understand that it's rare for that to happen. I do think the support the sport does get is a good start towards a better outlook on women athletes from the student body," Nefs said. 
The efforts put in by these athletes at Dakota Ridge are often overlooked due to its just recent uprising plus the constant hyper-critical lens the community looks at the work of these women. 
Despite frustrations, these girls do not stop putting their best foot forward at every game, match, and meet. Make sure you congratulate the next female athlete you talk to — she likely deserves it.