Dakota Ridge varsity volleyball takes Columbine 3-2 in a challenging game from both sides on September 26. The Eagles played with a strong front as they battled against the Rebels.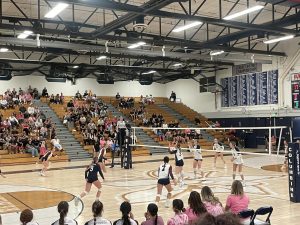 "I have never been more proud of our volleyball girls this season because of how they fought through many adverse moments," head varsity volleyball coach Matthew Zeman said.
The game was tough for both sides through the head-to-head volleys, the close score throughout the night, and the close calls that refs and line judges had to make.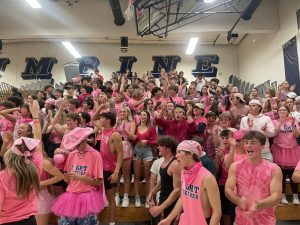 By the end of the third match, Dakota Ridge was down 2-1 and had two more sets to go. Student sections continued to grow for both teams, as they knew this rival game could last all the way to 5 sets.
Dakota Ridge was able to make an outstanding comeback after being down at the start of the game, winning after the fifth set, and ending the game to bring home another win for the Eagles.