High School's V-Day Dilemma
The arrival of February 14 prompts a flood of red and pink hues just about everywhere in sight. Businesses go all-out on the festivities as soon as the sun shines on the first day of February, while couples and singles are left to interpret Valentine's Day the way they see most fit. At high schools, the consumer-centric holiday can mean euphoria and surprises, pressures and anxiety, and sometimes, nothing at all. Whatever the interpretation, there's no denying that Valentine's Day has a profound impact on millions of Americans, including students at Dakota Ridge.
"Valentine's Day isn't just for couples, it's a day to cherish the people you love and express to them how much they mean to you. It gives everyone a sense of belonging, whether that's friends, family, or romantic relationships," Asia Landry (10) says, holding a lustrous box of roses proudly — addressed to her from a secret admirer.
Dakota Ridge capitalized on the secret admirer craze this year as usual by offering "Crush Cans" for purchase during the days leading up to February 14th. A student could send an Orange Crush can to someone for a dollar, send one anonymously for three dollars, or pay five dollars to find out who sent them one. Those who participated in the can-dealing were sending soda to their friends and significant others, often with special quirks or mystique to send the gesture over the top. All in good fun, of course!
Seen lugging around a bag of twenty crush cans a day earlier, Hayley Thomas (10), was on the receiving end of an extravagant Valentine's Day gesture. "My best friend gave them to me. It was super funny because I had no idea she was going to do that! Mr. Price only had a trash bag, so I had to carry them around in that the entire day, which got me a lot of confused looks."
While a harmless and comedic way to show appreciation, the confused looks inspired by the trash bag probably have darker undertones. According to a study conducted by social media site We Heart It and provided to TIME, thousands of teenagers (98% of those who responded to the survey were girls) formed a general consensus that they had disdain for the holiday. The data also revealed teenagers as "the most miserable group on Valentine's Day."
"It makes couples more stressed," says Chloe Meehan (10), "It's like, what do I buy [him/her]? What did they buy me? And do I need to plan something or did they? I'm not a fan of it [Valentine's Day] because I don't think there needs to be a holiday dedicated to how you feel for your S.O."
These anxiety-inducing sentiments are echoed by Jonathan Fader, Ph.D., of Psychology.com, who asserts that Valentine's Day traditions are detrimental to relationships of all age demographics. He writes, "For many, Valentine's Day comes with a host of expectations including gifts, special dinners, and romantic locales. Yet setting expectations so high can set us up for disappointment when reality doesn't match up to these unrealistic hopes."
And sometimes the simple visibility of other people's relationships in public and, for a majority of high schoolers, on social media platforms, creates problems that didn't exist in the first place. In the aforementioned study by We Heart It, 65% of the teens surveyed indicated that social media made them feel "jealous or stressed out," raising the concern that Valentine's Day indirectly affects high schoolers in both positive and negative ways.
In a season of affection, camaraderie, and chocolates, students at Dakota Ridge each have their own perception of what Valentine's Day truly means. Happiness and anxiety come out to play on February 14, and between the red and pink, it's important to remember that there will always be a gray area.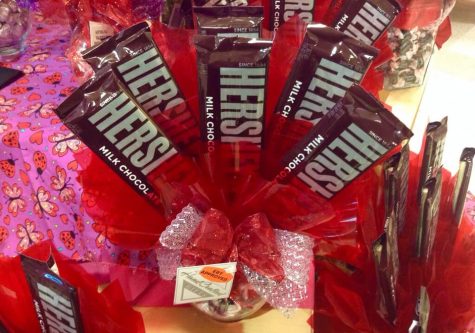 About the Writer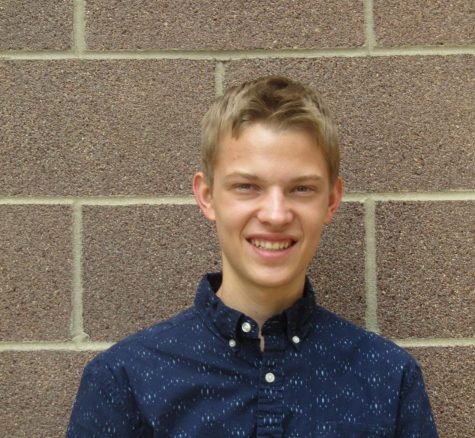 Easton Lane, Editor
Easton Lane is an editor who has been with The Cord for a year and counting. He enjoys self-deprecation as well as writing, heavy metal, Nuggets basketball,...