East High School Shooting Hits Close to Home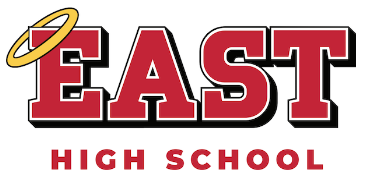 For the second time this school year, East High School was threatened with gun violence in and around their school. This recent threat came from 17 year old student Austin Lyle who opened fire in East High School on March 22 injuring two school administrators. Due to prior situations surrounding Lyle, causing him to be deemed as a threat to the school, every day before entering the school he had to be searched by administrators to ensure he did not have any weapons on him or in his backpack. That day, however, somewhere in between the routine search of Lyle's backpack and body, he pulled out a gun and fired on the two administrators conducting the search.  Lyle fled and was later found dead in a Colorado mountain area.
When looking into the troubled history of Austin Lyle, there is much controversy surrounding how he ended up at East High School and was even able to open fire on the school. According to Denverite, Lyle had recently attended Overland High School in the Cherry Creek School District, but following a Safe2Tell report made due to a SnapChat image he posted with him holding a gun and surrounded with ammunition, the school called the Aurora Police Department. Law officials questioned Lyle while the school's administration reached out to his mother to search his room, where she found an AR-15-style rifle and a 30-round ammunition magazine. Lyle was expelled from the Cherry Creek School District and pleaded guilty to a misdemeanor count.
Although Lyle had all of this trouble in his past, in January of this year, he enrolled at East High School. Administrators were made aware of his past, but this information was not circulated widely among the staff. Many people question why Lyle was moved to East High School rather than a school that was better equipped to handle a student with his past, as well as current, struggles. East High School was following the protocol in dealing with Lyle, yet he still brought a firearm to school and injured people with it. With that being said, was there much more administration could have done, and if so what can other schools take away from this to try and prevent the same from happening at their school?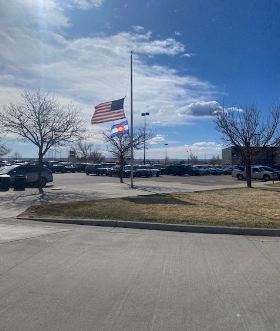 "We will put the student on a safety plan, that's through the district, and then I, being the law enforcement here, I kind of piggyback with them.  Usually they will be searched, their person and their backpack, and if they were on that level of a safety plan, then it is some kind of threat, whether it be a gun or a knife or something of that nature, to one person or numerous people," Deputy Dave Bruening said. 
Within a week of the East High School shooting, there was also a shooting in a Nashville Elementary School that claimed the lives of three nine year olds and three adults. This shooting marks the 130th mass shooting in 2023 alone. According to Kaiser Family Foundation, firearms are the leading cause of death for children and teens in the United States. So many are becoming numb to seeing another mass shooting in America due to the high frequency of them, but if things continue as they have, then 2023 could have the highest number of mass shootings in United States history, as well as the most children dead due to gun violence. 
"Seeing something like this happening so close to home really scares me to go to school, as you never know when your school could be next. While I wish I could say I trust the policies here, I can't say that for sure, because I am sure so many of the students at East or in Nashville said the same until tragedy struck," junior Rhys Mallory said. 
Dakota Ridge is lucky to have a Student Resource Officer on campus, Deputy Dave, in case something does happen at Dakota. Deputy Bruening is the only person allowed to bring a firearm onto campus, and he is highly trained in using his weapon if need be. While we hope the day never comes when he has to use his firearm at the school, it is still another way to, hopefully, deter a school shooting.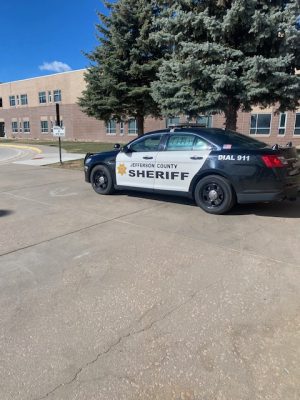 "I would encourage students to immediately report what they have seen to an adult in the building, whether it be a teacher, administrator, counselor, coach, SRO, campus security. We can't act on something if we don't know about it. Once we are told something, we are able to deal with it immediately," principal Kim Keller said. "Also, Safe2Tell  is an anonymous reporting venue when administration, Deputy Bruening, and the campus security are notified on the spot when the report comes through. We rely on our students to look out for one another, and as Deputy Bruening has said in his talks, 'If you see something say something.'"