Women's History Month Book Recommendations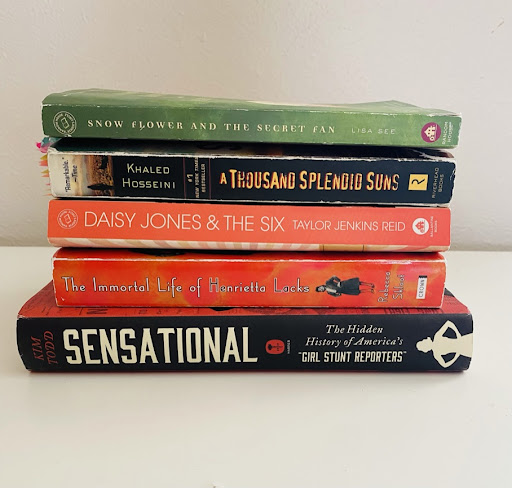 March is Women's History Month, which is the perfect opportunity to immerse yourself in the stories of strong and tenacious women. Women's History Month is a great time to reflect on the contributions of women from many different cultures and backgrounds through amazing books.
The Immortal Life of Henrietta Lacks
by Rebecca Skloot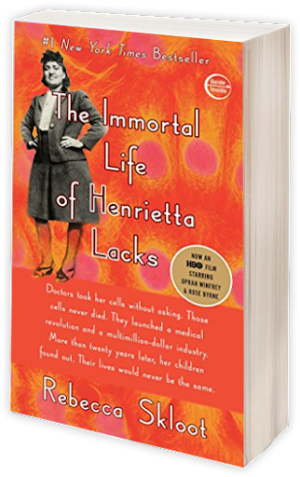 The Immortal Life of Henrietta Lacks, by Rebecca Skloot, is a powerful and informative book about the life and after-life of the woman who brought HELA cells to the world. HELA cells came from Henrietta's cancerous tumor — which ultimately killed her — and they have unique properties, meaning they can live in cell culture and replicate at an alarming rate. These cells have allowed for many scientific discoveries to occur; however, Henrietta has received very little recognition for her contribution. This book is mostly written from the perspective of the author, Rebecca Skloot, as she was connecting with the Lacks family and learning about how the world of medicine takes advantage of people of color. It examines the trauma the Lacks family deals with because of the death of Henrietta and the secrecy around her cells. Anyone who is interested in pursuing science or medicine should read this book, and it is a great example of a woman who changed the course of history. 
A Thousand Splendid Suns
by Khaled Hosseini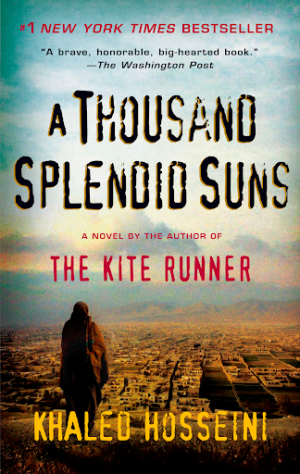 A Thousand Splendid Suns is a beautifully written story about women in war torn Afghanistan. The story takes place in the 1990's Kabul, Afghanistan, and it follows the lives of two women whose stories unexpectedly converge. The way Hosseini ties these women together is intricate, and his writing style is sophisticated. He vividly describes the gender discrimination instated by the Taliban and the difficulties it pushes onto women from all walks of life. The relationship the women in this story develop is beautiful, but tedious and difficult, which makes this novel especially interesting to read. The ending is incredibly heartbreaking, and it is sure to make even the most cold-hearted people tear up. Overall, this story provides perspective on what it is like to live under a regime that regulates what women can and cannot do, and it is especially relevant today as Afghanistan is once again controlled by the Taliban. 
Snow Flower and the Secret Fan
by Lisa See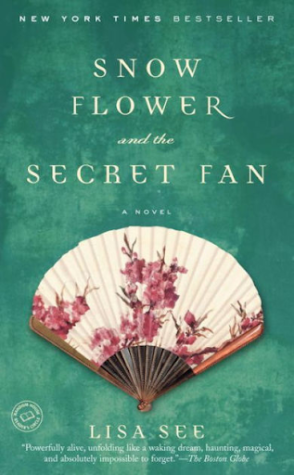 Snow Flower and the Secret Fan, by Lisa See, is an impactful story about friendship and gender roles in nineteenth century China. The story revolves around a secret language created and used by women — as they are not allowed to learn to write — that two women use to communicate on a fan. Together they go through the hardships of footbinding, match making, and war, while their friendship is tested at every turn. The book provided fascinating insight into the experience of women in nineteenth century China, while building an intricate and powerful story about the valuable experiences of women. If you are interested in learning about the constricting gender roles of China in this period, in a beautifully written novel, I would highly recommend picking up this book for Women's History Month. 
Daisy Jones and the Six
by Taylor Jenkins Reid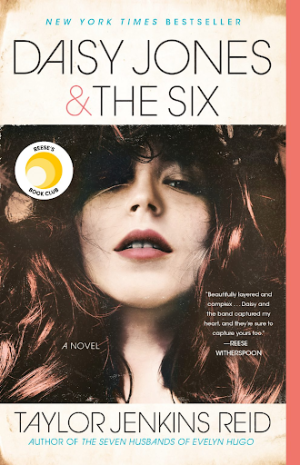 Daisy Jones and The Six, by Taylor Jenkins Reid, is a punchy novel about women's experiences in the music industry during the sixties and seventies. The story is presented in an interview format where the members of the band are interviewed by the narrator. This format brings the characters perfectly to light, and each and every one of them are intricately developed. Throughout the novel, treatment of women in the music industry is explored, as women were often taken advantage of sexually or generally disrespected by male colleagues. The emotional impact of this treatment is taxing, causing many of the female characters to turn to harmful drug use. The setting of the sixties and seventies is fascinating, and the book fully immerses the reader into it. Additionally, this novel is currently being adapted to an Amazon Prime limited series, which adds additional depth to the story. Overall, if you are a fan of music from the sixties and seventies, and interested in the discrimination female artists faced at the time, this book is the perfect choice for you. This is a fantastic read for women's history month because it is so deeply rooted in the sixties and in the experiences of women.
Sensational: The Hidden History of America's "Girl Stunt Reporters"
by Kim Todd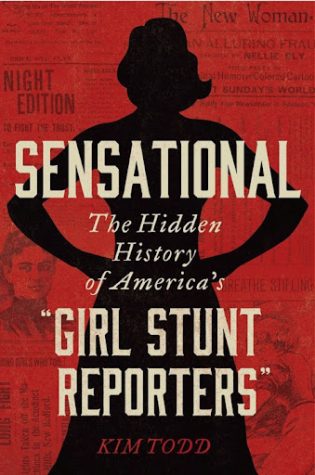 Sensational: The Hidden History of America's "Girl Stunt Reporters," by Kim Todd, is a fascinating account of determined women reporting in high risk situations. These women covered so many fascinating topics, like treatments in sanitariums and dangerous conditions for children working in factories. They uncovered stories no one else could because of their courage and innovative journalistic techniques. Not only is this book fascinating, but it is written in an immersive way. It truly feels like you are with these women reporting on these intense situations, and each story is more exciting than the last. However, my favorite part of this book was learning about the influence female reporters in this era had on journalistic writing. Before their influence, investigative reporting was rare, and stories were hardly ever written from the perspective of the journalist — both of these methods of journalistic writing are commonplace today. Overall, this book is perfect for anyone interested in how female journalists in the gilded age made an impact on journalism, and by default, on our understanding of society.