How to Create a Sustainable Closet
Good On You says that about 92 million tons of textile waste is created every year by the clothing industry. As teenagers, we are just starting to get into fashion and figuring out what kind of style we like. However, it is very reasonable to understand that the most popular brands aren't always the best places to shop. With the current state of the climate every choice matters and people should start by becoming aware of the intentions of clothing brands.
Most eco-friendly brands tend to be a little more pricey because they are fair trade certified as well as GOTS (Global Organic Textile Standard) certified. However, these brands have better intentions, are typically made with better quality, and therefore they last longer. 
According to the Geneva Environment Network, "The (clothing) sector has seen spectacular growth over the past decades, as clothing production doubled between 2000 and 2014. While people bought 60% more garments in 2014 than in 2000, they only kept the clothes for half as long (McKinsey & Company, 2016).
Lots of clothing brands use a method called greenwashing. Greenwashing is when a company provides misleading information about their eco-friendly products in order to draw people in while seeming like they are participating in a good cause. The Federal Trade Commission (FTC) tries to regulate greenwashing as best as they can because it isn't legal, but some companies still slip by, so it is still good to be aware of what this actually means.
Popular brands aren't always bad but they're not always good. Something to keep in mind when shopping at a certain place, at least online, is that they should always be open about what kind of impact they are making on our world or environment. This can usually be found on a brands website in the "about us" section. If a brand doesn't list what kind of impact they make it's not to say that they're a bad brand to buy from, but you may want to do more extensive research.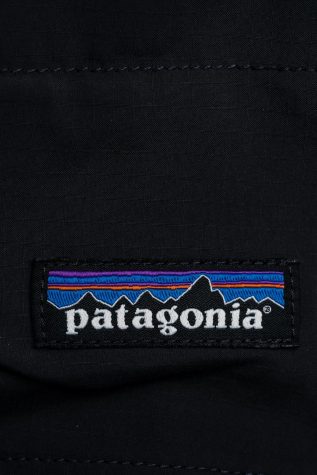 Usually sustainable clothing products contain materials such as organic cotton, wool, hemp, linen, peace silk, or leather. Synthetic fabrics like nylon, polyester, rayon, acrylic, and lycra shouldn't appear on the tag of your clothes as they aren't as friendly for the environment. Clothes should also use natural dyes; leaves, barks/ wood, roots, flowers, fruits, nuts, etc.
It is also good to look into what some of the brands profit money is going towards or what kind of donations they make. Most eco-friendly brands have a section on the website stating what kind of organizations they support or how much profit goes to an organization of the brands choice. These brands listed below are eco-friendly and fair trade certified, but it is always important to look into a clothing brand yourself in order to make sure that it fits in with your own beliefs.