High Winds Are Here to Stay
Despite recent concerns about wind damage, high winds in Colorado are nothing new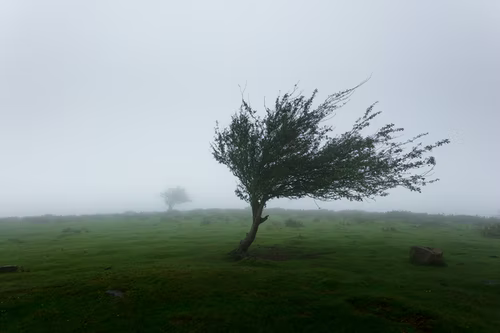 Coloradans experienced the highest winds in 2021 on December 17, hitting 100mph. Expectantly, this brought fear and questions to many Coloradans.  Residents worry that these winds are a product of climate change or some other new phenomenon to be wary of.
But, have we seen these harsh winds before?
In January 1982, Colorado experienced what they call Chinook winds. These are known as downsloping, warm, and dry breezes can be found on the leeward (sheltered) side of mountain ranges including the Alps, Andes, and the Rocky Mountains.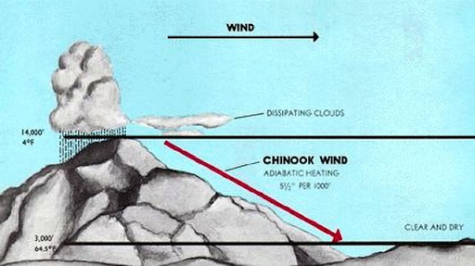 During the December 17 windstorm, which was one of the worst in the area's documented history, Boulder took the bulk of the damage. Between the night of December 16 and the morning of December 17, an estimated 40% of all buildings in Boulder received at least some damage, with roughly 50 residences being rendered uninhabitable. 
"The phenomenon that produces these types of high winds is called a mountain wave, where air flowing over the foothills moves downhill and out onto the adjacent plains. It works like water flowing over a rock in a stream, up over the top of the rock, and then down the other side,"  National Weather Service warning coordination meteorologist Greg Hanson said.  "The strongest wind recorded with one of these mountain wave events was 147 mph on January 23, 1971, at the NCAR Mesa Lab southwest of Boulder."
A burst of wind reportedly unroofed a house, sending the roof flying over two neighboring homes before landing on a third. The winds were particularly strong at Boulder Municipal Airport, wrecking roughly 20 small planes. Numerous utility poles snapped, knocking out power to tens of thousands of people. About 50,000 acres of cropland in Boulder county were destroyed as a result of the wind.
On December 24 last year, the wind went into the area once more. Fort Collins, Colorado, roughly 45 miles north of Boulder, was spared the worst of the windstorm a week before, but it was heavily affected this time. Winds gusted up to 140 miles per hour in the foothills west of town, with gusts of 80 to 100 miles per hour throughout town. 
Several trailers in the community were blown apart, and at least two residences were left without a roof. The winds also snapped between 15 and 20 electricity poles.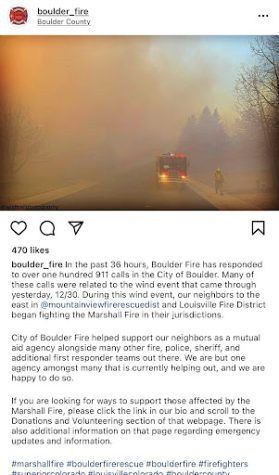 "Mountain wave winds were also responsible for the rapid spread of the Marshall Fire on Dec 30, which devastated Superior and parts of Louisville, Hanson said.
So the question is, have we seen this before?  In reality, these winds are nothing new — they happen nearly every year and should be expected for years to come.
Mount Washington, New Hampshire, held the world record for the fastest wind gust ever recorded on the surface of the Earth for nearly sixty-two years: 231 miles per hour, reported by Mount Washington Observatory crew on April 12, 1934.
However, in Colorado, the highest wind speed recorded is 148mph in February 2016.
According to Denver 7 News, the highest wind speed we got on December 17th was 107 at Lamar Airport.
Patterns of history and research show that these winds are to be expected again in the future. Now the topic moves to, how can you prepare next time for these winds?
"I think developing a habit of checking the weather forecast for 1-3 or 5 days out would help. The National Weather Service is great and warns the public of the possibility of events such as these,"  science teacher David Long said. " In my mind, if you can check your notifications 120,000 times a day, you can stay "current" with the weather."
Though these winds can bring a lot of fear to many people, there are always ways to be prepared to keep your nerves relaxed. 
Check these websites to make sure you are prepared and stay safe!
https://www.weather.gov/wrn/fall-wind-sm