"Spider-Man: No Way Home" Swings in to be the Top Grossing Movie of 2021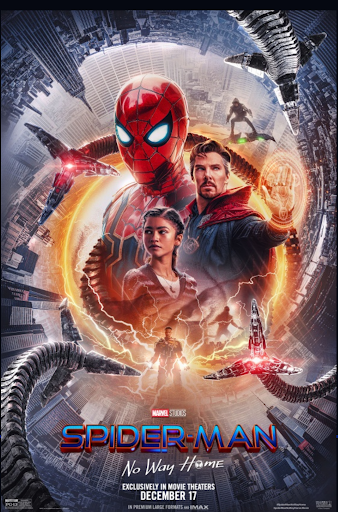 "The Multiverse is a concept about which we know frighteningly little." – Doctor Strange, "Spider-Man: No Way Home"
After a wildly successful year for Marvel Studios, "Spider-Man: No Way Home" is the studio's last production of 2021 and certainly lives up to the hype it had received and more. 2020 was a hard year for the studio, all of its productions getting delayed amid the Covid-19 pandemic that shut down the development of several featured projects. Starting in January 2021 with the Disney+ original series "WandaVision," Marvel produced a total of nine features, four movies and five series.
"No Way Home" is a movie that bounces off of the problems started by two previous productions. First and foremost, it's a direct continuation from 2019's "Spider-Man: Far From Home," where at the end, Peter Parker's (Tom Holland) identity as Spider-Man is revealed to the world by Mysterio's (Jake Gyllenhaal) doctored video broadcast. Secondly, "No Way Home" is the first of Marvel's films to feature the new Multiverse that was birthed at the end of the Disney+ series "Loki."
Much like "Ghostbusters: Afterlife," "No Way Home" is a movie that relies heavily on nostalgia. Also like "Afterlife," the nostalgia generated only enhances the experience. Borrowing from both past movies and comics storylines, the movie is full of fun moments that longtime fans of the franchise can appreciate, especially from the Spider-Man movies that came before the Marvel Cinematic Universe that began in 2008 with "Iron Man."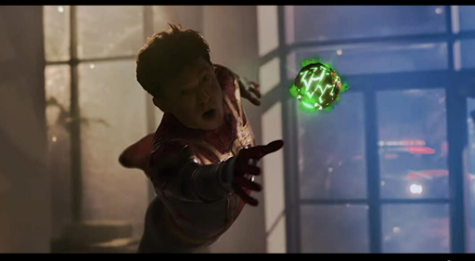 With this element of nostalgia comes some old characters from the previous iterations of Spider-Man produced by Sony. From the original trilogy directed by Sam Raimi comes well known characters like Flint Marko / Sandman (Thomas Haden Church), Otto Octavius / Doctor Octopus (Alfred Molina) and Norman Osborn / Green Goblin (Willem Dafoe). From the rebooted Spider-Man movies directed by Marc Webb, characters like Curt Connors / The Lizard (Rhys Ifans) and Max Dillon / Electro (Jamie Foxx) enter the scene. Each of these Spider-Man villains, iconic both on the silver screen and in the comic book pages, brings something unique to the movie and only helps to increase the tension with each passing moment. 
Adding to the already hefty cast list, returning from the current generation of Marvel productions are Michelle "MJ" Jones-Watson (Zendaya), Ned Leeds (Jacob Batalon), and Doctor Strange (Benedict Cumberbatch), familiar faces that Peter can count on when his entire world comes crashing down around him.
Not much can be said about the movie without spoiling some major plot points. However, what can be said is that even with all the hype around the movie set by both the studios and the fans, it was well founded. Expectations were high going into the movie because of things like intriguing rumors and the comic storylines the movie borrowed from what eagle-eyed fans were able to point out after the first trailer was released in August of 2021. "No Way Home" met and surpassed those expectations by miles largely due to the story and characters. The movie is truly one that knows its audience, reminding viewers of the past with often verbatim dialogue references and characters discussing their personal or shared pasts.
By the end of it all, the audience could feel sympathy for even some of the most maniacal of the villains that were suddenly sucked into Peter Parker's world.
Not only did the movie resonate with fans, but critics thoroughly enjoyed the film as well. "No Way Home" currently sports a 93% Fresh rating on Rotten Tomatoes and an 8.8/10 on IMDB. In fact, almost half of IMDB reviewers rated the movie a full 10/10. The box office numbers reflect this as well.
Many fans of Marvel in 2019 remember how "Avengers: Endgame" was fighting with James Cameron's "Avatar" for the title of highest grossing film of all time. While "Avatar" still sits at the top, "Endgame" is in second place and remains the highest grossing Marvel Studios film of all time. While not as impressive of an epithet, "No Way Home" is currently the eighth highest grossing film of all time, and the highest grossing film of 2021. 
In terms of how the other films of 2021 rank, the spots below change depending on who you ask; however, what cannot be disputed is the fact that "No Way Home" took only around two weeks to make a billion dollars at the global box office. It has currently made 1.6 billion dollars and that number only continues to grow.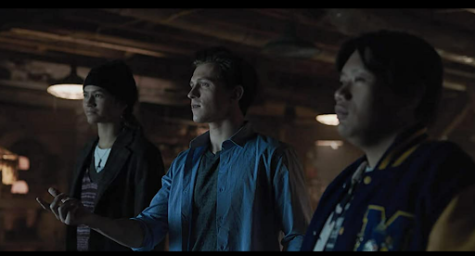 However, with success comes fallbacks. Seeing as "No Way Home" basically owned the box office during the last half of December, other movies fell short. "Nightmare Alley," the latest creation from acclaimed director Guillermo del Toro, released on the same day as "No Way Home." While Peter Parker's adventures with the Multiverse were making bank for Marvel Studios, "Nightmare Alley" only grossed an abysmal 3 million dollars in its opening weekend in comparison to its 60 million dollar budget. The reviews have treated del Toro's latest wacky creation better than the box office has, rearing a hearty 80% Fresh rating on Rotten Tomatoes.
Regardless, no matter which movie you choose to view, "No Way Home" is absolutely worth a watch and worth a 5/5 star rating. It's definitely geared more towards die-hard fans; however, anyone can find something to enjoy in it. It helps to set up the next chapter of Peter Parker's story and the Marvel Cinematic Universe as a whole in a way that keeps fans on their toes, wondering what happens next. Fans will have to wait until May 6th, 2022 for the studio's next feature film: "Doctor Strange in the Multiverse of Madness." If Marvel can keep their current momentum, it's sure to be another smash hit.