Does Day Without Hate Really Work?
Does Day Without Hate really work? Day Without Hate is an organization meant to encourage students of all ages to spread nonviolence, kindness, and alliance. This organization started after the Virginia Tech shooting in 2007, when students at Standley Lake High School in Westminster, Colorado all wore white representing a trust in each other to keep their school safe. 
On Day Without Hate, which occurs every April, students, mainly members of the student government, create posters to put around the school that display kindness such as compliments, words of encouragement, and helpful reminders. Also on this day, there is typically a pep rally that motivates students to spread positivity, kindness, love, and peace. 
The rallies are usually the biggest part of the day, as students and administrators come together to learn about more beneficial ways they can impact others.
Other activities that occur on Day Without Hate include peace projects, "Why We Wear White" posters that remember victims of school shootings, greeting students in the morning, letters of amends, and passing period challenges.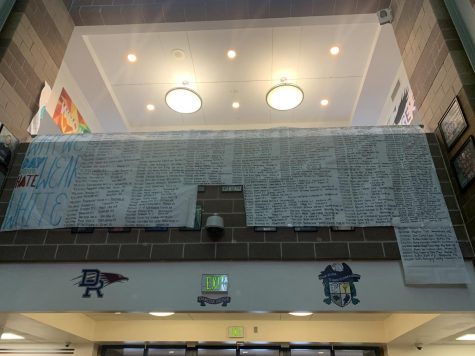 All of these activities are aimed at promoting peace within schools and showing appreciation to one another.
Another organization called Rachel's Challenge is also working to fight against school bullying and violence.
Rachel's Challenge started after the 1999 shooting at Columbine High School, which killed 12 students and one teacher. Rachel Scott, the first student killed in the massacre, was well known for her displays of kindness and her connections to her fellow classmates. Her family started the organization to promote acts of kindness and to end bullying.
Every year, 1.5 million people and 1,200 schools are involved with Rachel's Challenge programs. During a Rachel's Challenge program, Rachel's story is told and students are shown a quote by Rachel that says, "I have this theory that if one person can go out of their way to show compassion, then it will start a chain reaction of the same. People will never know how far a little kindness can go."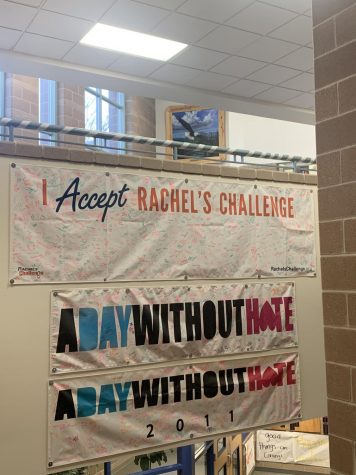 Both of these organizations have a mission to make schools a better and safer space and where hate and violence are nonexistent. Each organization claims to have made impacts on the lives of students and the environments of schools.
The purpose of Day Without Hate is to combat against violence in schools. But does this organization really impact people's day to day lives? Does this single day really bring a change?
Some of the students at Dakota Ridge High School say yes, that Day Without Hate does bring positivity to the community and to themselves.
Lily Olson, a senior in the student government, says that she feels more connected to others on this day. "I think because it is a specific day, people are more willing to spread kindness, creating a stronger connection and feelings of unity," Olson said.
"Day Without Hate is very different from other days. The school undergoes a pretty significant glow-up with white posters plastered over almost every inch. The posters promote positivity and happiness which motivates students. The day is filled with people who are passionate about peace and non-violence, so (people) go more out of their way than usual to find the good and be kind. Because of the atmosphere of the school and the vibes of the student body, Day Without Hate becomes very special and very different from just the average day," Olson said.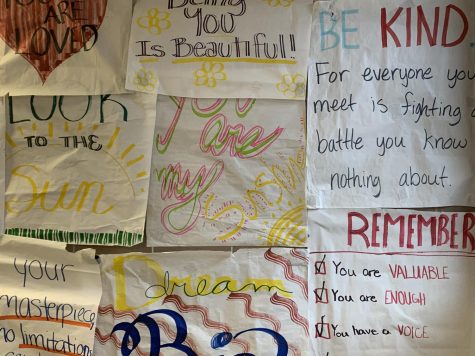 Catherine O'Connor, a senior at Dakota, says that Day Without Hate should happen more than once a year. However, she says this day positively affects the community by reminding people to "create a better environment to live in." 
"This day is a little different than others because people are more mindful to be kind to others, it's kind of a reminder," O'Connor said.
Jayden Bryant, a sophomore, says that on this day people are "more nice to be around." He also says that it depends on the person to allow this day to change them. "For some people it does because they need this positivity in their life and it helps then undoubtedly, and for some people they shrug it off," Bryant said.  "People are more willing to connect with each other."
Shaina Courtney, a senior, agrees that Day Without Hate can change people if they let it. "I think this day briefly changes people but some go back to their old ways. Some do try and really change, and it can last, it just depends on the effort you put in," Courtney said.  "Everyone shows support to one another no matter who they are."
Reese Farmer, a sophomore, says that because of this day, she changes herself. "Day Without Hate shows me how I can help others, and I try to apply lessons I've learned to reach out to people." Farmer also says that people are open and willing to be nice and talk, and it is "easier to smile."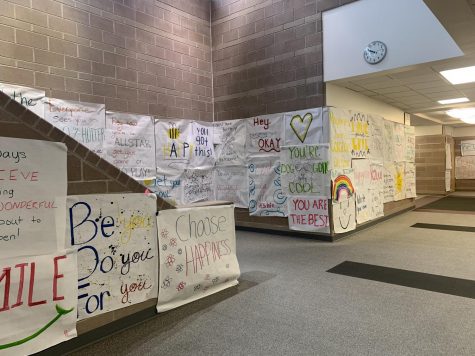 Farmer believes people can change their mindset from this day and that people get to see what kindness and caring behavior feels like.  "People are nicer and feel good about doing things so they are willing to help and change the community for good."
All of these students agree that Day Without Hate has an impact and is important. This day can change people for the better and truly helps people. 
It may seem to be just a day, but this day is filled with joy, hope, and peace, which is the organization's aim. They want people to show what they have learned and create a chain reaction of compassion, just as Rachel Scott said.