Pixar Production Changes as Time Progresses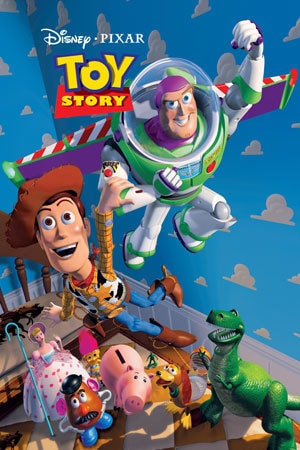 Disney Pixar has been a nationwide beloved company producing feature animation films for generations. 
Created to revolutionize the production of traditional animated-films, Pixar originally formulated brilliant movies geared towards a younger audience. 
Beginning with Toy Story (1995) as the company's first full-length feature film, the concepts explored encouraged loyalty and friendship with character actions and understandable topics. 
Over the years, however, Pixar's audience has slowly shifted to appeal to a wider variety of the public. Through confounding ideas and higher-level themes, Pixar movies can be enjoyed on a surface level by younger audiences, but even deeper with the older viewers.
Continuing on to Finding Nemo (2003) and The Incredibles (2004), the concepts portrayed began to escalate into higher level required thinking. Finding Nemo conveys lessons geared more towards parents, in learning how to trust their children, and The Incredibles, highlights the similar importance of family. 
As Pixar's first generation of viewers grew, the company's production grew with it. 
"It's progressed a lot with the targeted age group," Dakota Ridge sophomore Halli Hill said. "Like with Monsters University (2013)… which was them (the original characters) in college, that's where the kids who watched Monsters Inc (2001) when it came out, that's the age they would be."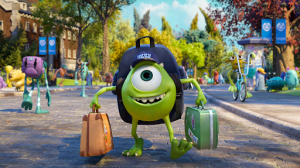 Not only did the characters' experiences grow, but the relevance of Pixar films grew with them. 
In Pixar's latest film, Soul (2020), societal themes spurred Pixar to represent the true origins of the culture and story they were trying to project.
"I think they've been appealing to their older audience with the messages," Dakota Ridge freshman Mia White said. "Like Soul… it represented a lot of Black people, and that was really the first one that they've done that actually has that active representation."
Soul is the first Pixar movie to feature a Black protagonist, a milestone met with the assistance of Pixar's "Internal Culture Trust." 
Such topics as diversity, while meant to relate to an older audience, inform younger viewers of important lessons too. 
The movies have also increased in the variety of lessons that combine to form such nostalgic films. 
In Inside Out (2015), the younger generation fell in love with the happy-go-lucky Bing Bong and his sacrifice for love, while the older generation saw a deep lesson regarding the impacts of depression in children. The confounding idea that the lack of both happiness and sadness created such feelings of anxiety takes a mature thought process. 
As the strategy of production for Pixar has changed since it began in 1986, the public has enjoyed its movies no less than they did originally, now with even higher success rates for the company. 
Pixar's highest-grossing film, Incredibles 2 (2018), made $1.2 billion. With dark scenes, potentially triggering actions, and chilling stories, the appeal to an older generation is evident. 
Some, however, believe that Pixar's productions had originally appealed to all audiences, including Dakota Ridge English teacher Aerin Bender. 
"'A Bug's Life' dealt with capitalism, but also had super cute roly-poly acrobats," Bender said. "Pixar has stayed with a drive to have universal appeal." 
While some audiences see the newer Pixar films as more obviously adult, there are ideas in the older movies that are just as mature. 
Bender can agree, however, that the most recent movie, Soul, is intended for an older audience.
"The existential crisis of a middle-aged man, even one with a cute little soul pal… doesn't seem, to me, to be the kind of storyline that will mean much to children under the age of 8 or so," Bender said. 
As productions change, Pixar maintains relevancy, increases the depth of understanding, and improves upon as much as possible with each new film, but still finds great profit from its many viewers. 
Pixar fans are looking forward to seeing the new content that the company plans on releasing, including the upcoming film Luca (2021). As time goes on, further changes in audience content remain to be seen. 
"I think they do a really good job with their animation, and a lot of their stories are really engaging," White said. "So it's really cool to watch."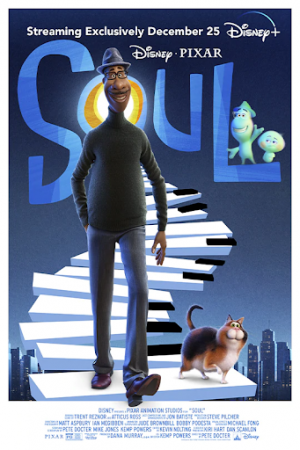 About the Writer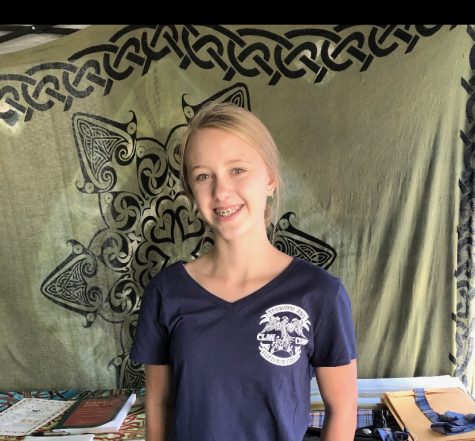 Avery Purcell, Staff Writer
Avery Purcell is a sophomore at Dakota Ridge Senior High School. She loves to travel in the mountains and learn more about the environment. She hopes to...