First Capstone Projects Presented at Dakota Ridge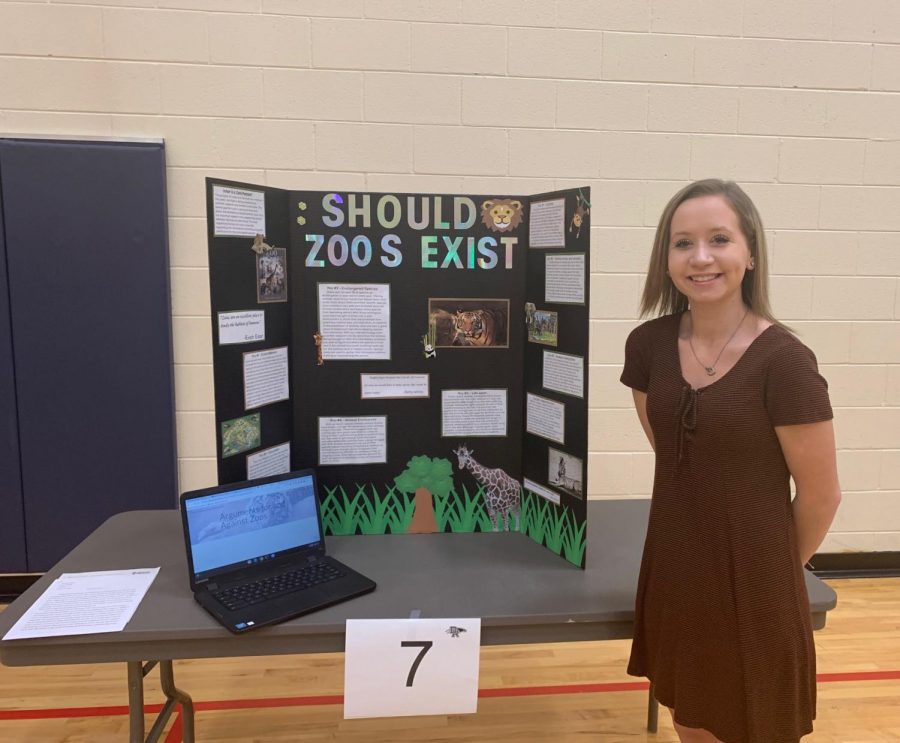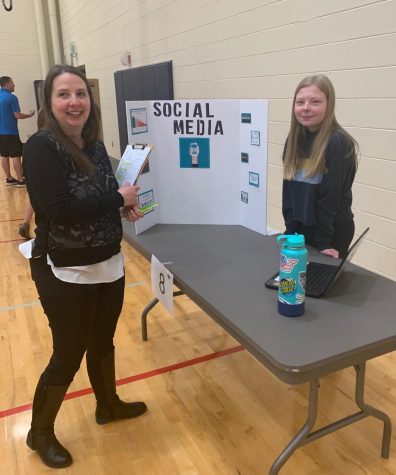 For the first time this year, Dakota Ridge required students in regular English classes to do a capstone project, which will help students if they do not meet the SAT graduation requirement, also new to Dakota.
Juniors have been working on their capstones for a long time, and with most of the presentations over with, students and teachers can take a deep breath.
The English capstone scores will appear on students' transcripts. The process for the juniors includes, "Choosing a  research topic question and then writing a 5-7 page argumentative research paper supporting a claim they made to answer the question. They used the Jeffco Public Library databases and other resources to support their claim," Mrs. Luster, DRHS librarian, said. "Then they created a presentation with a visual aide to share their claim and evidence for support. All students were evaluated by the staff and visitors from the district office who listened to the presentations and scored the students on a single point rubric/checklist for their completion of the research and a portfolio that collected their process from research collection to outline and final copy, their presentation visual aide, and a connection to the Jeffco Generations skills."
Jaleesa Moye is a junior who did a capstone project for her English class. When asked whether she thought it was beneficial or not, she said, "It was worth it in terms of earning extra credits for graduation, but overall it was too much stress and not enough time."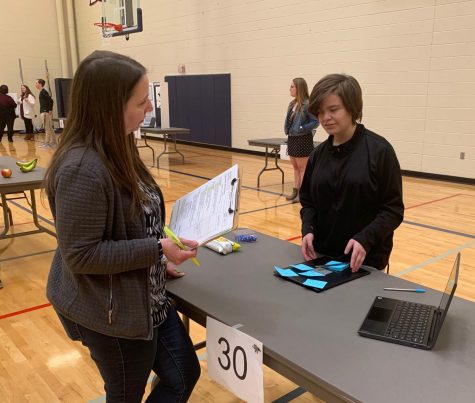 All teachers were asked to participate, and all counselors and administrators were part of the process.
"The ten students I listened to were very good, well prepared, interesting topics, enthusiastic, in that respect, definitely a success," Ms. Buchanan, a teacher evaluator of the English capstone presentations said. "It hits the Jeffco Generation skills we are trying to send students out into the world with: public speaking, organization, ability to read and write, and to synthesize material."
Now that the first round of capstones are done, Dakota Ridge can look forward to many more years of presentations and hopefully great effort into these important projects.
About the Writer
Lauren Allensworth, Staff Writer
Lauren Allensworth is a junior at Dakota Ridge. When Lauren is not working on her never-ending homework, she binges on Netflix or reads for her free time....