Warren Tech Cosmetology Students Compete For Creative Title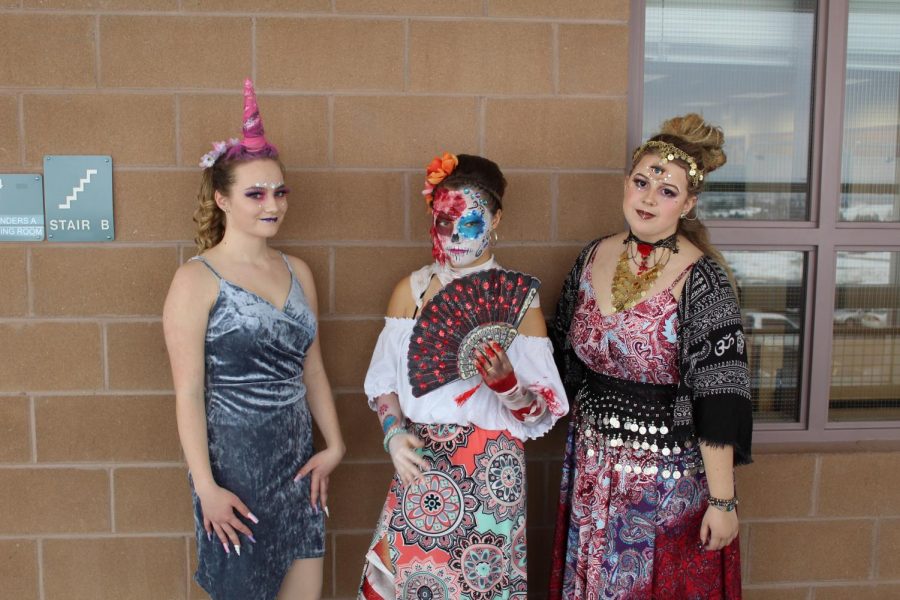 After months of learning and practicing, the hair and makeup division of Warren Tech held their competition and showcase of cosmetology skills on Thursday, February 13, where they competed to see which team could express the most creativity and uniqueness in the form of makeup and hair styling. 
The teams all had around 5-6 students that were each assigned a role for the creation of their own unique idea. Each idea was carefully curated by students in order to make the most creative, unique, detailed, and meaningful projects possible. These cosmetic creations ranged from mummies to werewolves and even to Disney characters such as Maleficent. In order for these ideas to come to life, there had to be a full team, including a model, a hair stylist, a body paint stylist, an esthetician (makeup artist), and a nail tech.
"I loved meeting new people in my team and working together to prepare for the presentation," hair stylist Katie Eckel (12) said.
Each team had three hours to take one shot at impressing the judges so they could hopefully take first place in the competition. In order for each team to work as efficiently as possible, the students had to all work together and at the same time to get as much detail applied to their model. "My favorite [part about the competition] was the community that we all have within the cosmetology division," said hair stylist Annabella Meneghini. 
With about 10 teams in total competing for the top prize, many of the students began to feel nervous as the 10 judges conversed in a room to decide on the top three winners of the competition. As the nerves continued to rise,  Sophia Tavanello, junior at Dakota Ridge High School, who was a model for her group, hoped her group's presentation was enough to impress the judges. "It was nerve-wracking because we had to focus on perfecting everything at once," said Tavanello. 
Tavanello and her group used the theme of "Day of the Dead" to model a mummy for their presentation. They used fake blood, bandages, cultural cloths, and face paint makeup to create an "living dead" theme. "My favorite [aspect] was the creativity that was involved because we brought all the skills that we learned together and we pulled it off,"Tavanello said. After all the work her team had put together, she and her group were pleased to find out that they won second place in the competition. 
About the Contributor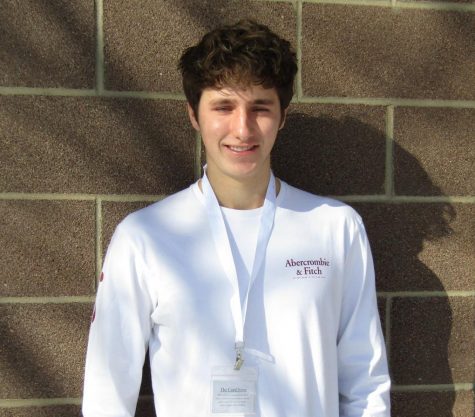 Ryan Osborne, Staff Writer
Ryan Osborne is a senior at Dakota Ridge High School. His hobbies include boxing and playing basketball for fun with his friends. He was born in Denver,...