Inside The Busy Life of a Marching Band Student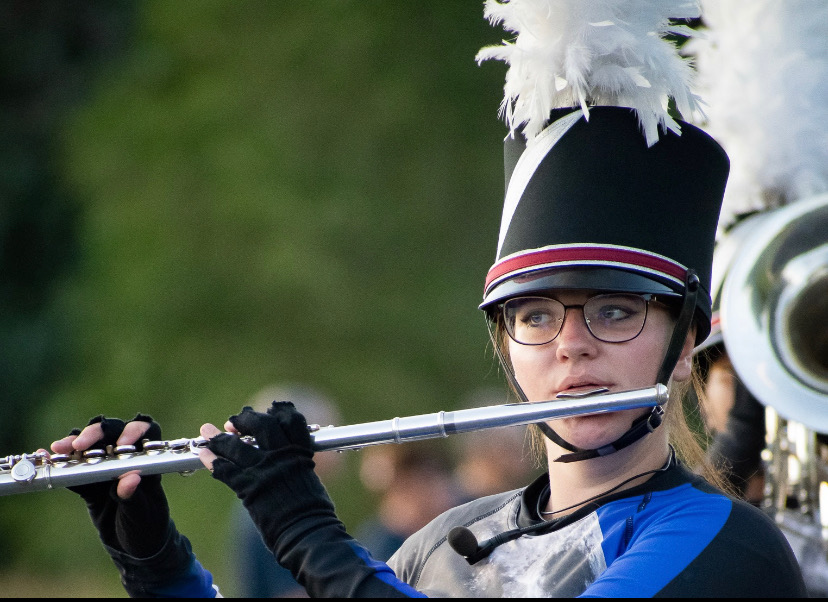 Lauren Allen, Staff Writer
October 30, 2019
It's 11 p.m. on Monday, October 14th. The marching band has just returned from Echo Park Automotive Stadium. They are tired and ready to go home, but still there is a buzz of excitement. They have just won first place in the Marching Band Regionals. 
Dakota Ridge fans can count on seeing the marching band at football games and pep rallies, always there to cheer on their school and teams, rallying everyone with their infectious and upbeat music. They can see how everything goes smoothly and planned down to a T. But what they don't see are the hours of practice, hard work, and energy put in to make sure their performances go this way and to become the successes that they are. 
"It's a community. You definitely have a lot of friends," said Olivia Cisson, a junior in the Dakota Ridge Marching Band. "No matter what, you aren't alone." Cisson has been in the marching band for three years with Dakota Ridge and loves being a part of it. She has played the flute for eight years, and is her section's leader. "I make sure my section knows their music, that they know how to march, and that they are on time every day," Cisson said. "Since there are only three of us, we need all of us to be there at all times."
Cisson has lived in Littleton her whole life. She has 3 biological and 4 step-siblings. She is 16 years old, and a junior at Dakota. Cisson works at Coldstone, a store that serves ice cream, when she is not at a marching band practice or game. Marching band, though, is very important to her and takes up a big part of her life. "My parents wanted me to be a dentist," she said, then laughed. "I thought about it until about ninth grade." Now, Cisson hopes to go to college for music — to teach music or play in a professional ensemble like the Colorado Symphony.
Cisson has even sprained her ankle during practice. "For some reason my body was like 'nope- you can't run today.'" She was told to stay off of it for a week or two. "Three days later I marched at Douglas." she said. Nothing could stop her from doing what she loves. 
"She works very hard as a musician," said Mr. Ford, the music and band teacher at Dakota. "Olivia has been a soloist in the marching band for the last couple of years." Ford says that in a normal week, the marching band students spend 16 hours practicing or performing — 3 p.m. to  7 p.m. on Mondays and Wednesdays, and about 8 hours on Saturday. Some weeks, if they have all those practices and a football game and a show, it can be up to forty hours. "As long as you have time management," says sophomore Emilya Barwick, who plays the french horn in the marching band, "you can do things outside of school — you have time to hang out with friends."
Recounting the regional competition, Cisson said, "Last year… yeah, we did really badly. I think we got fourth place. This year, we got first place. I think it was because of the design and energy that we brought to the field, when we don't bring energy, our show flops. I think first place just showed us that our hard work could pay off."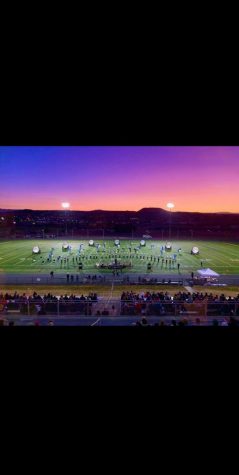 Both Cisson and Barwick agree they would never quit the marching band. "I'll never forget the feeling that you have when you're performing" Barwick said. "You get such an adrenaline high and this feeling of pure bliss while you're on the field and performing. I'll never forget that." Cisson said, "That's what band is, you're excited to come back and do more."