FAFSA Applications Begin for Senior Students
Hang on for a minute...we're trying to find some more stories you might like.
On October 24th, a mandatory FAFSA (Free Application for Student Aid) meeting was held for all seniors to introduce and urge students to begin applications for the FAFSA form. 
FAFSA applications opened on Oct. 1st for students to have the opportunity to earn grants, scholarships, and work-study opportunities to pay for college tuition. 
The meeting was led by Jon Mires, a representative from Hastings College in Nebraska. Mires informed students of the process of applying, including creating a FSA ID, entering tax forms, and receiving award letters from colleges. =
About 12% of Dakota Ridge's senior class has completed the FAFSA application, which is roughly 28 people. "It's kind of like the government has a big pot of gold," Brian Plautz, a counselor, says on FAFSA, "and if you wait until April, everyone has had their hand in and there might not be enough left for you."
FAFSA can seem "exceedingly difficult," Plautz said, but is, in the end, beneficial for students seeking financial aid for college payments. 
"I feel like people usually assume you have to make not a lot of money to apply, but they (those working with FAFSA) consider you even if you make a good amount," Katelyn Wilson (12) said, having completed her application within the first few days of its release.  "I think it's a good opportunity just to see if you can earn money."
"It's kind of frustrating," Caley Akiyama, another senior, said in regards to her application experience, "but it's getting it done and that's what matters. The sooner you get it done, the better."
FAFSA deadlines are dependent on the colleges students apply to. For information on the types of loans and grants available, see FAFSA's website.
About the Contributors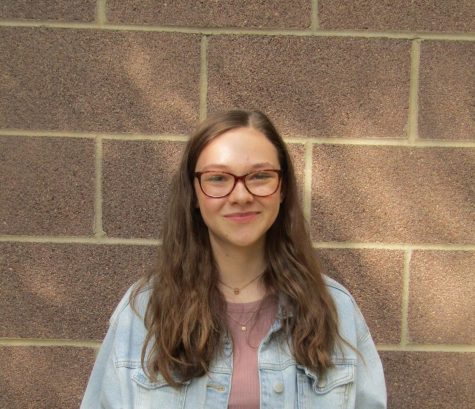 Brynn Lemons, Staff Writer
     Brynn Lemons is a staff writer for the Cord News and current senior at Dakota Ridge High School. She joined journalism in order to broaden her...