Summer Comedy Ushers in Dakota's New Theatre Director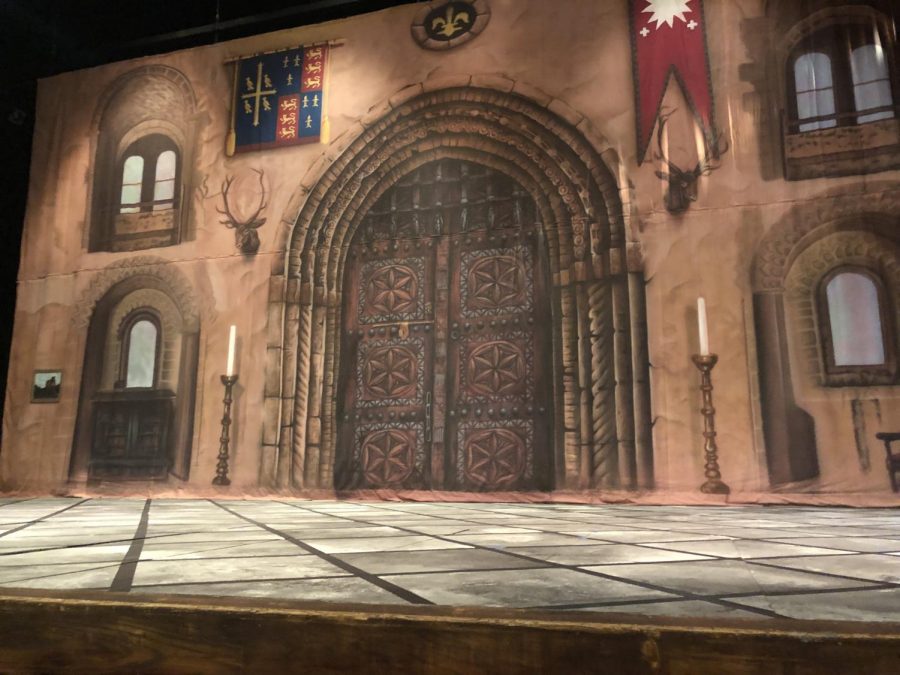 On September 5th, 6th, and 7th, Dakota Ridge held its first production of the year: The Complete Works of William Shakespeare (Abridged). The play, written by Adam Long, Daniel Singer, and Jess Winfield, made its home in the auditorium with a painted cement stage and a background depicting the classical aires of 15th century England. 
Olivia Kirkpatrick (12), a four year participant in theatre and current stage manager, said, "It's meant to be these three guys, and in this case gals, who really respect Shakespeare but they want to present it to people in a way that puts a funny twist on it so it's understandable. It's meant to be very improvised and very personal to whoever are the actors. I think the actresses did very well with that."
The cast was comprised of three main performers who attempted to depict all 38 plays of William Shakespeare in a quick-paced, humorous manner. Pele Martinez (11), Makaiya May (10), and Bella Virginia (11) played themselves. With multiple costume changes, tongue-in-cheek humor, and audience participation, The Complete Works of William Shakespeare (Abridged) was brought to life.
Makaiya May made her debut performance in the new play, acting as a narrator and Hamlet, one of many Shakespearean characters. "The cast and crew made it really enjoyable," May said. "It's a really good community and tight family."
The play's main feature was its interaction with the live audience. The actresses called upon audience members personally, encouraged chants, and ran between aisles and seats to draw laughter. Lauren Lucero, a junior, was one of the audience members to be singled out and pulled onstage. 
"I think this show is really cool because they are doing audience participation, which they don't usually do, but it really makes it funnier and gets the audience more involved with the show as well," Lucero said. 
The Complete Works of William Shakespeare (Abridged) is not exciting merely by being the first performance of the year; it also exhibits the work and directing of the new theater teacher at Dakota, James Young. 
Having spent two years at Lakewood High School, Young makes the transition into Dakota Ridge with the new play. Young began auditions for The Complete Works of William Shakespeare (Abridged) in May, as well as setting technician heads for each tech department.
"I'm excited for people to see what I see," Young said. The cast and crew of The Complete Works of William Shakespeare (Abridged) are, he says, "Number one, exceptionally talented — and two, relentlessly optimistic. My actors are phenomenally talented. All of the people working in all of the departments are just really creative."
The Complete Works of William Shakespeare (Abridged) begins the new school year with a theatrical bang, promising another year of enticing plays and musicals on the horizon. 
About the Writer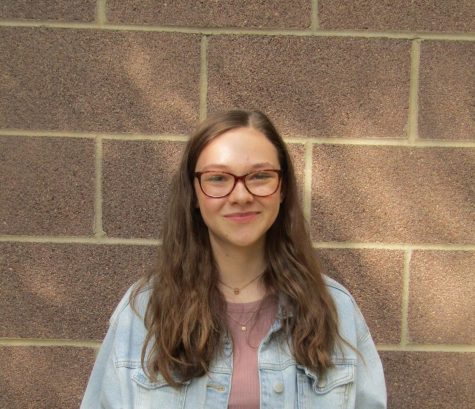 Brynn Lemons, Staff Writer
     Brynn Lemons is a staff writer for the Cord News and current senior at Dakota Ridge High School. She joined journalism in order to broaden her...