The Powers Of Lil B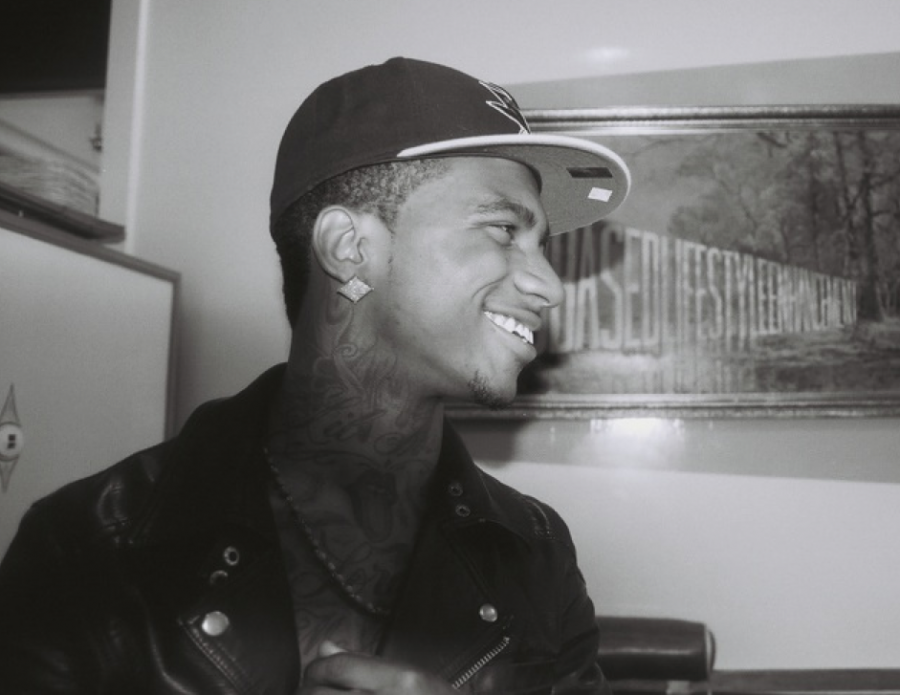 In the annals of internet music lore, one musician truly stands out from the rest of the bunch. Lil B (a.k.a. The Based God) is perhaps the most prolific rapper of all time. With over 100 hours of free recorded music, Lil B has become a legendary presence in internet rap over the past ten years.
Lil B started his career with San Francisco based hip hop group The Pack which released hit pop-rap song "Vans" in 2006. The success from the track didn't last long though. The group was dropped from their label after the poor sales of their 2007 debut album, Based Boys.
The Pack fizzling out freed up Lil B to focus on his Based God Freestyles. The Based God, inspired by the likes of E-40, Keak Da Sneak, and Kool Keith, raps about anything and everything in the world with infectious energy. He raps about the tremendous chaos of the internet in his sonically diverse, thought provoking songs.
Most all of Lil B's music follows a similar style. This style, called hyphy, originates from the late 90s Oakland rap scene. Hyphy is characterized by braggadocious, crude lyricism — a common thread in all of Lil B's music.
The philosophical wisdom deeply embedded in Lil B's tracks pass on his beliefs on acceptance and tolerance. Freestyle rap lets him share his opinions on a variety of topics like coexistence, life in the information age, Ellen Degeneres, and his adopted tabby Keke.
Acceptance aside, Lil B has a history of putting curses on people as well. Most notably Kevin Durant who was hexed after posting a negative tweet about Lil B. KD's curse is considered to be the reason for the Oklahoma City Thunder blowing a 3-1 series lead in the 2016 Western Conference Finals. The curse on Durant was lifted by Lil B after the star player signed with the Golden State Warriors (Lil B's favorite team).
The Based lifestyle is one centered around love and spirituality. "When you see people, forgive them and accept, you feel me? You gotta open your mind and say, man, nobody asked to be born. Life is hard," said Lil B in a lecture at NYU.
His influence is becoming more and more apparent with the successes of many underground artists as of late. Lil B flooded the internet with massive amounts of music, knowing that it would ultimately get him noticed by fans. California based boyband Brockhampton used this same ideology when they released three albums in the summer of 2017, effectively saturating the market for what they were creating.
Clout rap, an extremely popular subgenre of rap, was built off of Lil B's original platform. Independent artists make standard trap songs featuring mumbled, overtly arrogant lyrics. These songs are then posted online where have the opportunity to blow up.
With the meteoric rise of clout rappers like Lil Pump, 6ix9ine, and Lil Xan, Lil B's music begins stands out due to its satirical and almost self-conscious edge. Lil B used the mad aesthetic of clout rap several years before it had any sort of name.
In the past five to ten years, artists have started to use the internet to gain massive followings without an established record label's help. Social platforms like Myspace, YouTube, and SoundCloud have paved the way for many musicians such as XXXTentacion, Justin Bieber, and even Adele to get their break.
Unlike those artists, Lil B does not represent the mainstream. He won't conform to the standards of anyone. His music is brash and edgy enough to turn many listeners off. It projects the wacky insights of an endlessly curious being that, at the center of it all, just wants to love and be loved.
About the Writer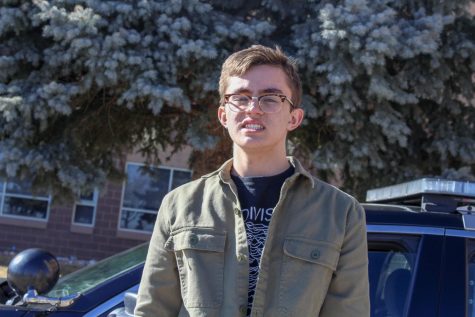 Jackson Manely, Editor
Jackson Manely is a senior editor for The Cord News. He plans to go into audio production, and aspires to write and produce his own music. Jackson further...