Eclectic And Real Lessons
Hang on for a minute...we're trying to find some more stories you might like.
Rapper Earl Sweatshirt, who released his fourth project last November, hit the road this spring on his "Fire It Up!" tour including a stop at Cervantes' Masterpiece Ballroom in Denver.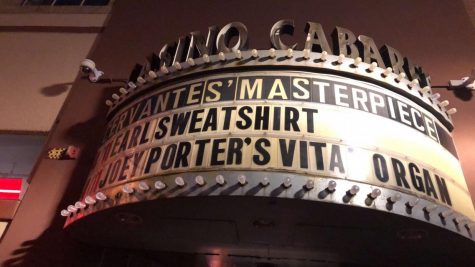 Earl Sweatshirt first came to fame from his work with hip-hop collective Odd Future, releasing his first mixtape at just 16 years of age. He was considered a child prodigy in rap and was partially responsible for an entire movement in contemporary hip-hop music. Odd Future established the Internet as a viable platform for mainstream musical success, launching the careers of talents like Tyler, the Creator, Frank Ocean, Domo Genesis, and others.
Now 11 years after he first joined Odd Future, Earl Sweatshirt is touring on his new album titled Some Rap Songs. The fifteen song, twenty-four minute record pulls heavily from avant-garde jazz and lo-fi music to create an atmosphere that elevates Earl's lyrical prowess.
Two frigid hours in line, and my friend and I had finally gotten up to the doors. This is where a man standing on a milk crate preaching through a megaphone was posted. There in protest, he warned concert-goers of their tainted musical tastes offering Christ as salvation. Earl's tour bus was right outside this scene and sometime after we had entered Cervantes', Earl came off the bus to tell him to go home and leave his fans alone.
Inside, they were blaring 90's rap through the PA. I saw a flashlight in my right peripheral and then a large man in all black shoving his way through the mass of people. Five seconds later, Earl Sweatshirt and his crew walked right by my friend and I as they made their way into the venue.
Earl's opening acts were unknown to much of the audience. The first artist to get on the microphone was named Liv.e. Her eclectic mix of jazz and hip-hop made for an enjoyable and diverse set. Liv.e's personality was wholesome and engaging much like her songs. Her set ended and she began to introduce the next performer.
This was when an artist by the name of BbyMutha took the stage. The real life single mother of two sets of twins transcends the meaning of modern motherhood. BbyMutha is a stay-at-home mom that has found a way to make her living through rapping. With this context, her blunt lyrics about topics like sex and substance abuse strangely came off as empowering.
BbyMutha's songs went really hard to say the least. From the suggestive and occult subject matter to the southern deep bass beat, it was no surprise to see her music incite a pretty impressive mosh pit. The rumbling bass in each of her songs shook the crowd.
After about 45 minutes of BbyMutha burning incense, taunting the crowd, and throwing alcohol, she had finally left the stage. After a few songs, I just couldn't handle that much intensity. If it was 20 minutes shorter it would have been perfect.
Now it was Earl's turn. His relaxed, yet dominant stage presence shifted into gear. The crowd bobbing their heads and rapping along to songs like "Molasses" and "Huey."
With the vast majority of his setlist being from his most recent project, it was bizarre how classic those songs already felt. The short, intense style of Some Rap Songs allows Earl Sweatshirt's perpetually clever lyrics to shine.
Earl gave a great performance and kept his fans entertained throughout the show. He was visible to the crowd for the show's entirety and wasn't shy to interact.
The "Fire It Up!" tour is an example of artistic selflessness. Earl Sweatshirt, riding off the critical success of Some Rap Songs, gave a stage to lesser-known artists rather than choosing a more profitable lineup.
Earl, 25, is on course to be a legendary figure in hip-hop. His abilities at production and lyricism matched with the way he carries himself as a person are entirely unique in the landscape of rap. I would rate the concert four and a half stars out of five and look forward to seeing him again in the future.
About the Writer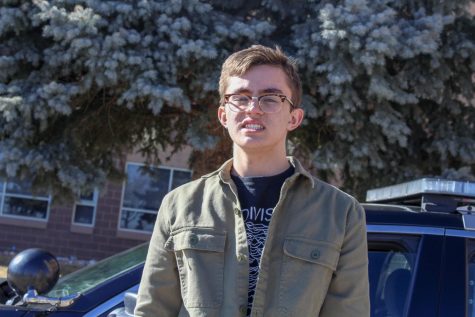 Jackson Manely, Editor
Jackson Manely is a senior editor for The Cord News. He plans to go into audio production, and aspires to write and produce his own music. Jackson further...