2022 Winter Olympics Wrap-up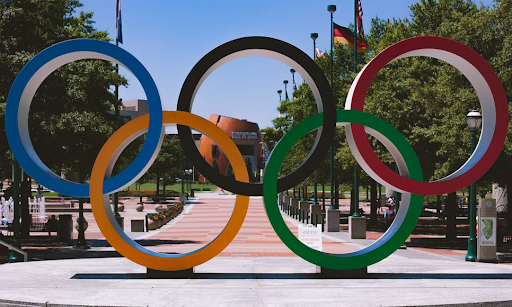 The final ceremony for the 2022 Winter Olympics took place on Sunday, February 20. There were 19 days of competition in all, including 15 sports.
"The Olympics make me feel inspired because I get to see how incredible and hard-working these Olympians are. It inspires me to work hard and push myself," Addy Symalla (11) said. 
The United States earned a total of 25 medals, placing 5th in overall count. Proudly, we had a few people from Colorado competing in the Olympics including Taylor Fletcher (placed 24th in the Individual Gundersen Normal Hill/ 10km, and also placed 23rd in the individual Gundersen Large hill/10km), Jasper Good (placed 34th in individual Gundersen Large Hill/10km), and Meghan Tierney (placed 12th in the women's snowboard cross).
"My favorite event is figure skating because they are so mesmerizing to watch and it is crazy that they can do all of those tricks on ice," Avery Newmiller (11) said.
Nathan Chen, a USA figure skater, earned the highest score in the freestyle skate, winning gold.
The 2022 Olympics also added several more sports counting three more freestyle skiing, mixed-gender team aerials, men's big air, and women's big air. Short-track speedskating (mixed team relay), ski jumping mixed team event snowboarding, (mixed team snowboard cross) were also included.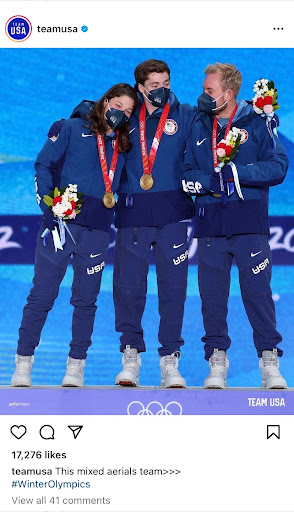 Questions still sprout up about how COVID affected the Olympics. The protocols were similar to those used at last summer's Tokyo Olympics, but more strict. Organizers built a "closed-loop system," or "bubble," in which thousands of athletes, coaches, team officials, Olympic staff members, contractors, volunteers, and media were confined for the duration of the games. Competition locations, hotels and another lodging for athletes, media facilities, and a transit network were included in the bubble. No one else entered or left. Vaccination was needed for everyone attending the Olympics. (Medical exemptions were available, but recipients had to quarantine for an inconvenient 21 days before competing.) Everyone was checked every day once they arrived.
Paris will host the 2024 Summer Olympics.