Dakota Ridge Wins First Playoff Game
The Dakota Ridge football team won 56-35 against Longmont High School in their first playoff game last week, leaving Dakota Ridge with an outstanding record of 11-0.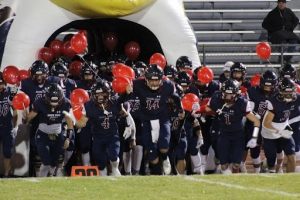 Longmont returned the ball all the way in the first play of the game and then scored a two point conversion, giving a rough start to Dakota. The Eagles quickly regrouped later in the first and second quarters, ending the half with a score of 35-22.
"The Longmont game was a great test for our team and we really had to bounce back after getting down early in the game. I think we came together well to overcome adversity and come out on top," senior quarterback, Adam Graves said
Fans of Dakota brought out a series of chants, like "We want Chatfield," and "I believe that we just won," as the game came to a close.
By the end of the game, Noah Triplett and Dante Capulongo had two touchdowns along with Adam Graves, Isaac Pingarron, Connor Fitzhugh, and Xander Kanter with one touchdown.
"One thing that our team is looking for is definitely the road to getting to the state championship. Yes, it is in a couple of weeks and we're not focused on that right now, we're focused on Chatfield and whoever we will play next," sophomore Brayden Cusick said.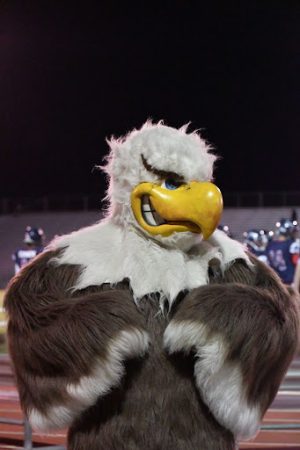 Dakota Ridge faces Chatfield High School in the quarterfinals on Friday the 19th at 7:00 p.m. at Jeffco Stadium.
"I feel that we are better prepared to play Chatfield than we were last time we played them. We believe we can win this game by a much larger margin this time," Graves said. "The fact that it's a playoff game, and it's against our biggest rival, makes it the most important game that any of us have ever played."