Traveling in the Summer of 2021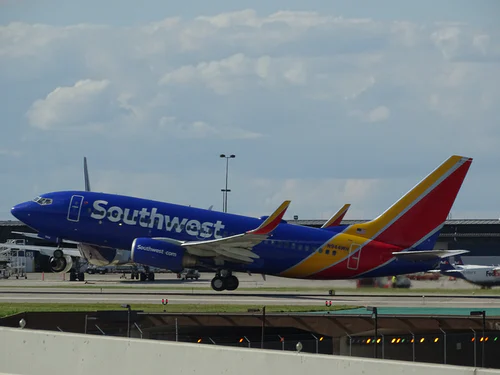 As more and more people get the COVID-19 vaccine, travel opportunities open up around the world, and people are itching to get out and about. According to a Cord News survey, about 87% of Dakota Ridge High School students are planning on traveling this summer, but only 25% are vaccinated, and 51% know the COVID regulations of their destination.
Even though it seems as though the world is getting back to normal, COVID-19 is still a major issue, and it is important to take precautions. The CDC has many suggestions on how to stay safe when traveling at home and abroad. 
Traveling Within The United States

When traveling within the United States there are a few rules that must be followed. First of all, it is important to know the transmission rates at your destination. If transmission rates are high, then a traveler is more likely to get the virus and spread it when they get home — the CDC provides this map to keep track of transmission data. 
Another important step in getting ready to travel is looking at the restrictions within the states a traveler intends to visit. It is essential to follow these restrictions in order to stay safe and to prevent the transmission of COVID-19. The CDC has a database with up-to-date information on state COVID restrictions. It is also important to note that some states will have mandatory quarantines upon arrival.
The CDC also has recommendations for traveling within the United States in general. Vaccinated people should wear a mask and practice social distancing and frequent hand washing; they don't need to quarantine or get tested before or after travel. Those who are unvaccinated should get a COVID-19 test before traveling, wear a mask, practice social distancing, and practice frequent hand washing while on a trip. Unvaccinated people should also quarantine and get a COVID test upon their return. 
International Travel

5% of Dakota Ridge High School students will be traveling internationally this summer. 
Traveling internationally will be more of a challenge than staying within the United States; some countries have not yet opened up to allow people from the United States to enter. Another issue will be proof of vaccination, as some countries will not allow unvaccinated people to travel to their country. 
The CDC also has guidelines for international travel. They suggest getting vaccinated before leaving the United States, and those who are unvaccinated should get a test before and after their trip. Although international travel will depend on the rate of transmission in the United States, if it is low, then you are more likely to be able to travel, if it is not, then you may be stuck at home. 
Air Travel

56% of Dakota Ridge High School Students plan to travel by airplane this summer. 
According to a study done by MIT's medical school, traveling on a plane is safer than you might think. Planes constantly recirculate air while in flight. However, while this helps protect against COVID,  it is not foolproof. 
"Even with appropriate precautions, a relatively short domestic flight still carries moderate risks and should not be undertaken lightly," says the MIT medical school. 
There is plenty of risk outside of the flight as well.  Just being in an airport can be a COVID risk, so make sure to follow general guidelines such as wearing a mask, social distancing, and frequent hand washing. 
It is also important to note airline policies.  All of the popular airlines in the United States require masks and a negative COVID test from three days before your departure. Airlines are making more of a point to sanitize the plane more frequently and thoroughly. 
Social distancing is a major issue while on a plane, there just isn't room for it. Some airlines, like United, do block off the middle seat, but this is an unusual occurrence in most cases.  
It is important to remember that COVID-19 is still an issue, so keep that in mind while traveling this summer. Make sure to wear a mask, practice social distancing and frequent hand washing, and follow CDC guidelines to protect yourself and others, all while having an amazing summer vacation.  
All Clipart Icons are from Freepik <div>Icons made by <a href="https://www.freepik.com" title="Freepik">Freepik</a> from <a href="https://www.flaticon.com/" title="Flaticon">www.flaticon.com</a></div>