Boost in Car-Related Theft Throughout Denver Areas
This year, motor vehicle break-ins are common throughout the Littleton, Denver, Lakewood, and Arvada areas. With the pandemic keeping people at home and increasing money loss, there's more opportunity and cause for car-related theft.
According to The Denver Post, as of Thursday, March 11th, the number of motor vehicle thefts in 2021 in the Denver area has reached about 2,142. This averages at 943.7 per month, or 31.0 per day.
In neighborhoods ranging from high to low income, car break-ins are increasingly common and feared by many who may not have access to a garage or leave their car for long periods throughout the day. 
Littleton's Community Crime Map provides specific details for break-ins, from the time and place to the specific type of theft. 
According to the Crime Map, there was a burglary from a motor vehicle around Governor's Ranch on March 8th. 
In the Academy Park area, there has been a significant group of thefts ranging from late February into recent days. 
Community member Ren Yocum experienced her own car being broken into in mid-February, where she found all her items from inside the car placed on the seats, no broken glass, and nothing to fix or replace.
"When you realize that nothing was taken… but my insurance card was out, you feel like 'Oh no,' were they taking my personal information?" Yocum said. "It was very troubling to me… what were they after?" 
Yocum called the police to report the vehicle entry and asked for a possible explanation of why the criminals hadn't taken anything. "He says, 'I've been doing this for 30 years, there is no rhyme or reason… they walk a block, and they just feel for door handles that they can just get in.'"
Now Yocum takes extra precautions such as parking in the garage and checking to make sure her car is locked when she leaves.
"It is scary, because then you lock your door, then hear everything at night, and think it's somebody," Yocum said. Last Friday, March 12, two juveniles were carjacked at gunpoint in Adams County, according to The Denver Post. The investigation is ongoing, and the identity of the criminals remains unknown.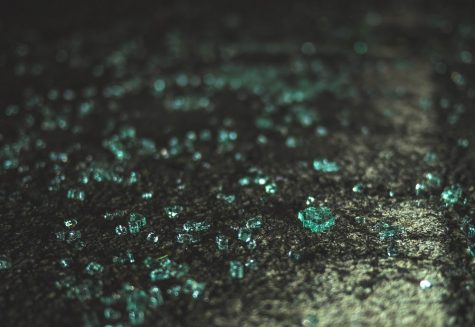 To reduce the risk of car-related theft, simple steps can be taken, as shared by the Littleton Police Department on Nextdoor:
Don't leave valuables inside the vehicle

Roll up windows

Lock all possible entrances

Park in well-lit areas after dark
"An ounce of prevention is worth a pound of cure," The Littleton Police Department said, reminding the public to remember the saying. 
In case of suspicious activity, 3-1-1 can be called for non-emergency concerns.
It's important to take safety measures to protect personal property and to report any crime.