What is Best For Dakota Ridge High School Students?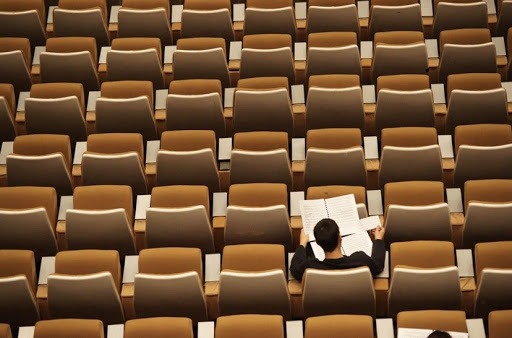 It's a little difficult to wrap my head around going to school full time. As bizarre as that sounds, many students over the past year have adapted to working from home or never going to school more than 1-2 times a week. Students adjusted pretty quickly to the remote and hybrid schedules, but going 100% in person is going to take a lot of energy. I believe the hybrid schedule has been the best way to be most effective when getting school work done.
I've heard some students say they are excited and some say they aren't, but I fall somewhere in between the two ideas. Going to school in person all the time was easy before COVID-19 because no one knew anything else, but now that we have experienced many different ways students could go to school, it's a different story.
As a student of Dakota Ridge High School, I find the best way for learning is the hybrid schedule that we have been doing for the majority of this school year. Hybrid schedules allow students to get the experience of individuality and work time while still giving teachers time to teach students what they need to do for the week. Hybrid also offers students time to work alone and focus, but gives somewhat of a social experience for high school students through the mediums of Zoom or Google Meets.
I often found myself fighting for the time when going to school five days a week, but now that teachers are able to effectively prepare assignments for students to complete at home, it's not necessary for students to be at school for five days a week. Although many students would argue that a big aspect of high school is the social environment, I personally think that if we choose to engage in a real conversation during a Zoom call, we can effectively replicate that social interaction that many students crave.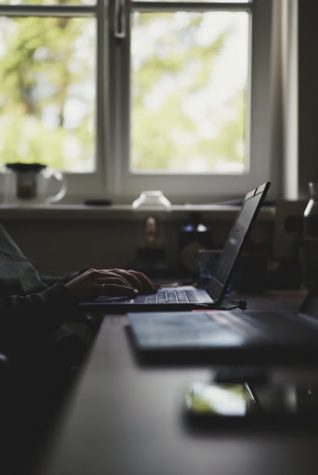 Now that Dakota is going back to 100% in person soon, I've heard more people who are pleased with the concept. We will keep the same times but go four days a week with remote Fridays. I think this may help students ease back into the standard five-day school week, but it's still a big jump for many hybrid students. Although it may not be ideal for someone like me, I think four days a week with one remote day is a pretty fair compromise.
An idea to keep in mind about being in person is consistency. I and many other students get thrown off by the inconsistency that comes with the hybrid schedule — sometimes you don't know if you'll have a normal schedule the next day until later that evening. While I'm sure staff does their best to inform parents, students, and teachers, the inconsistency can get aggravating at times. 
Hybrid schedules are best for my learning, but everyone is different. So even though we have all had to adjust to new environments recently, we can all look on the other side of things and be happy, because this could be a sign of getting back to normal. COVID-19 isn't over, but we can take these hardships and turn them into learning opportunities.