Pandemic Puppy Scams Increase
Covid-19 has brought an influx of canine demand over the past few months, as well as an increase in puppy scam victims across the country. 
Being stuck at home has caused an increase in animal adoption interest, with people browsing through animal shelter websites or scrolling through Craigslist. Some adoption agencies have had to place people on waiting lists for the first time because of this new demand. 
For some people, however, it's not about the puppy, it's about the profit.
In recent months, there have been 2,166 reports of pet scams, according to the Better Business Bureau (BBB). This number is up from 700 reports from the same period of time last year. Buyers are also losing $700 on average to these scams, a whopping $100 more than in 2019. 
To deceive these victims, scammers are stealing pictures of popular dogs from social media sites such as Instagram. They take these photographs and create realistic-looking Craigslist listings or even entire adoption websites. When buyers apply for the pup, the scammers ask for payment and shipping fees but never end up delivering the dog. 
A popular pup on Instagram, Norman the Pomsky, had his pictures used on recent Craigslist listings, according to the Wall Street Journal (WSJ). Norman's owner, Rachel Wolf, claims an increasing number of people are letting her know about his images used on listings. The WSJ reported on Wolf's stress.
"It has picked up," Wolf said. "I feel terrible this (scams) is happening to people."
Teens who run Instagram accounts for their own dogs are anxious about possible scammers using pictures from their posts.
Abigail Glessner (10) has an Instagram account for her own pup, a Havanese named Oreo. His account includes clear, quality photographs that follow the style of the images stolen by scammers.
"I'd be pretty pissed," Glessner said about having Oreo's pictures used for a scam. 
Glessner doesn't believe that these scams are fair to the victims. 
"I mean, if they're trying to do something good, and like, adopt a dog, and not shop, it makes it even worse," Glessner said. 
Scammers can use the excuse of quarantine and social distancing mandates to avoid confrontation with buyers. The BBB has written that Covid-19 also allows for the scammers to request payment for shipping, climate-controlled crates for transportation, insurance, and sometimes Covid-19 vaccinations (which aren't currently real). 
According to the WSJ, Frank Todd, a man who tried buying a puppy of his own, recognized the red flags of a scammer attempting to take his money. The scammer would not show pictures of the puppy's parents, and a supposed "courier" service was asking for a $1,500 shipping fee. This service was found to be located in an entirely different state than the scammer had claimed to be conducting business from. The WSJ reported Todd's outrage. 
"At first I was like, 'No, this really can't be a scam,'" Todd said. "Who scams with puppies?"
For future pandemic-puppy buyers, some precautions can be taken when looking for the perfect companion:
Refrain from buying a pet before either seeing it in person or live on a video call.

Avoid wiring money.

Use a credit card, so if needed, charges can be disputed.

Research the average prices for the breed. Lower prices can indicate a scam — quality breeders generally have higher prices.

Possibly adopt from a legitimate shelter, or take the time to find a reputable breeder.
About the Contributor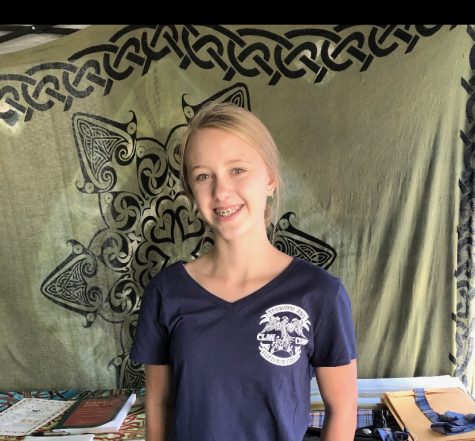 Avery Purcell, Staff Writer
Avery Purcell is a sophomore at Dakota Ridge Senior High School. She loves to travel in the mountains and learn more about the environment. She hopes to...