Spring Break!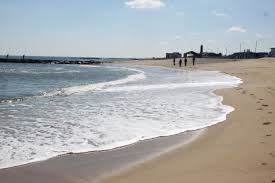 With the first day of spring upon us and the warm sun poking through the windows of Dakota Ridge, the vibe inside the school can be felt as soon as you walk in.  Kids appear antsy and unfocused; sitting inside a classroom when the weather is so nice is tough on most students, making it harder to keep their attention in class.  With only a few days left until spring break, teachers and students alike are counting down the minutes until they get a small, but vital vacation from school.
Ms. Child, a retiring teacher at Dakota Ridge, is as excited as her students for a break.  "My students are excited and so am I. I think it's super beneficial to have a break from school so that we can finish the year off strong when we get back," said Child.
For many students, looking forward to spring break allows them to get through the last few school days in March.  When asked about plans for spring break, a majority of the students said they were either working, hanging with friends, or staying home and watching Netflix during the vacation.  A few students responded that they were excited to be going somewhere special during their time off.
Emma Lichte, a senior at Dakota, is going to Hawaii for seven days.  "I'm so excited to get to experience a place that I have never been to before at an age that I can remember this incredible experience.  I'm also glad that we get a break from school so that my family and I can do this," Lichte said.
The spring break tradition goes way back to Roman and Greek times.  With the arrival of spring, citizens took a break from work and schooling to celebrate the start of the new season.  Later on, once Christianity became mainstream practice, people celebrated the "Easter Holiday" which would coincide with the end of Lent and Easter Sunday.  
Today's spring break is known for beach parties and tan lines.  Many families and young adults take advantage of the free time from school to take vacations of their dreams to tropical scenes in order to get away from the cold of winter.   This gives children and parents long lasting memories that they can look back on down the road.
The return to school is typically the hardest for students after the sweet taste of freedom that comes with spring break.  With only six weeks left of the school year when students get back from vacation, time starts to fly by: classes are winding down, the excitement of summer is increasing, and for seniors, their high school career is coming to an end.