Spaceballs the Movie
Hang on for a minute...we're trying to find some more stories you might like.
Rating: ★★★★★★★☆☆☆
Mel Brooks is a once in a lifetime entertainer. Having been in the business for over forty years, he is one of the few people in Hollywood where almost everything he touches turns to gold (thanks Dracula dead and loving it). Every movie of his has jokes that hit the mark and entertain me. Even when he ventured into Broadway, his adaptation of his film The Producers hit the stage and broke the record for the amount of tony award wins.
Brooks' best genre is the spoofing of other films. One of his most classic films at the height of his genius came Spaceballs, a spoof of Star Wars. For this masterpiece of high proportions, the cast doesn't disappoint: Bill Pullman as the lead hero Lone Star, Rick Moranis as the villain Dark Helmet, John Candy as the sidekick Barf (half man, half dog). Lastly, Brooks plays the leader of the Spaceballs: President Skroob, as well as the wise and mystical Yogurt.
The premise is that planet spaceballs, a ruthless race of people lead by President Skroob (Brooks), is running out of air and needs more. They look to planet Druidia, where Princess Vespa (Daphne Zuniga) is being forced to marry Prince Valium (JM Bullock). Right before the wedding, Princess Vespa and her robot companion Dot Matrix (Joan Rivers) run away because Vespa does not want to marry Valium. The two are intercepted by Spaceballs until Lone Star and Bard are contacted by King Rowland and offered one million space bucks to retrieve the princess. The story is then filled with classic lines and moments that I quote on the daily.
The ensemble of talent and amazing writing makes spaceballs it a delight for anyone to view.
Photo Credit: Wikimedia Commons
About the Writer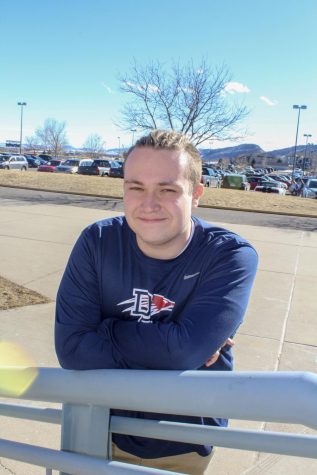 Conner Hartley, Staff Writer
Conner Hartley is a staff writer for The Cord News. This is his first year on the news team. His future goals include going to college and graduating with...