Hello, Dolly! Goodbye, Urb!
Hang on for a minute...we're trying to find some more stories you might like.
13 years ago, Lisa "Urb" Swiercinsky directed her first high school musical, Hello, Dolly! at Pomona High School. Now, her final directorial piece at Dakota Ridge High School is a stunning and heart-warming performance of Hello, Dolly!
It only took a moment for the audience to crackle with a hyper energy, feeling the atmosphere of excitement and excellence in the Dakota Ridge auditorium. Parents, family members, students, and faculty gathered to come support the Theatre Department in their final main stage production of the year. And no one was disappointed as the actors filled the stage and music filled the auditorium.
Following Beauty and the Beast (the musical the previous year) is no easy task. Beauty and the Beast was a spectacular, popular show that sold out every performance. However, Hello Dolly! exceeded every expectation with every song and scene. Even though the show is lesser known and on a smaller scale, the more low-key musical was directed to perfection —containing gorgeous costumes, beautiful moments, and a brilliant cast and crew.
Emotional scenes were the tipping point in the difference between this being a good musical and a great one. Heart-touching scenes between the romantic couples of the show filled my eyes (and probably most of the audience) with tears. Irene Molloy, played by Lacey Jarrell (12), and Cornelius Hackl, played by Aiden Previdi (12), performed the beautiful songs of "Ribbons Down My Back," "Dancing," and "It Only Took A Moment." Their energy and chemistry on stage stole the spotlight of a large portion of the show.
But Aly Spitler's continued presence and skill of her portrayal of Dolly was hands down the best of any musical I've seen. Her voice carried through the audience and every second of her scheming and plotting was a fun and enjoyable experience causing laughs to scatter through the audience. Her last solo number of "So Long Dearie" was artfully done. And her group number of "Motherhood March" contained lighting cues, blocking, and moments that had everyone laughing in their seats.
She encourages people to come see the show and show their support for closing night. "Theatre puts in as much work and dedication as any sport or any other activity. We have a lot of late nights, a lot of work here and outside of school. And the other art departments come and support us and some of the other students don't, while we still go and support the sports. If more people came it'd be showing the whole spirit and community, everyone just celebrating each other's gifts and what we choose to put our time and effort into," says Spitler.
At Dakota Ridge High School Ms. Lisa "Urb" Swiercinsky has worked as an english and theatre teacher for over 12 years. Her leaving Dakota is a tough and sad experience for many of her students who have spent time learning from her. However, the final note of her career here is similar to the final note of Hello Dolly! — powerful, emotional, and filled with love and support.
Ms. Swiercinsky encourages people to not only see the show, but continue to participate and join in theatre. "It [Theatre] is a family and everyone is welcome regardless of who the teacher is. The department is the people in it, not the one leading it."
Tonight, March 2, 2019 is your last chance to see Hello Dolly! at Dakota Ridge High School at 7:00p.m. Tickets are $10 for students and $12 for adults.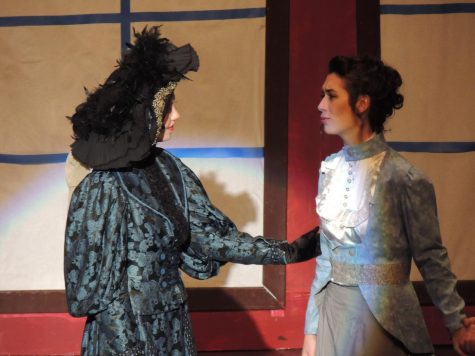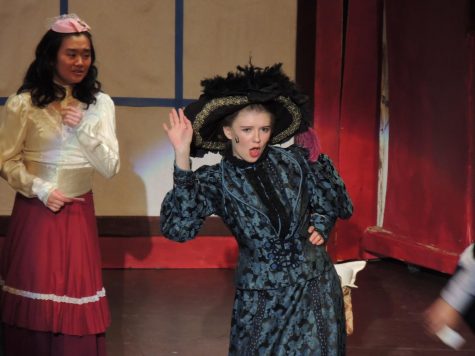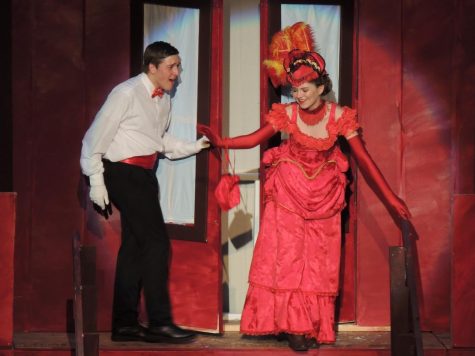 About the Writer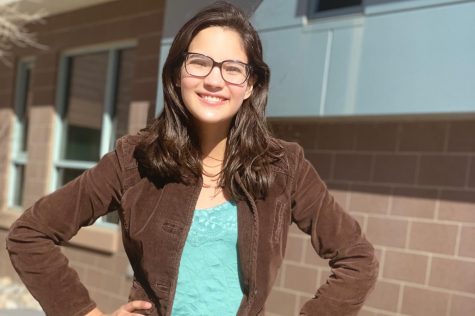 Gwenna Keckler, Editor
Gwenna Keckler is a senior editor and has been with The Cord News for two years. She loves writing, reading, and swimming. She is on the Varsity Women's...