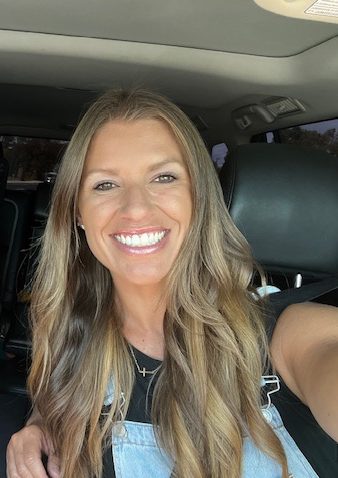 This is Jennessa Horan's second year teaching at Dakota Ridge High School. Horan teaches Physical Education and Teen Choices, but her impact has reached far beyond just those who have been in her classes.
Horan has been teaching for 13 years. Prior to working for Dakota Ridge, she taught middle schoolers at Sky Vista Middle School in Aurora. Horan has three children of her own, kids and she plans to send to Dakota Ridge. 
"My favorite part of teaching at Dakota is the fact that my kids are going to go here, and the dynamic here is seriously like a family, and I love that my kids get to grow up and see that and be a part of it," Horan said.
In college Horan played collegiate softball at Metro State University, CO where she made quite the splash. She still applies so many of the lessons she learned through softball and tries to pass those messages on to all of her students.
"My college softball coach has had a significant impact on my life. She is the real one who showed me that you can't just have hard work, you have to have perseverance, grit, good character, all of that. So she's had the biggest impact on my life," Horan said. 
Whether a student is the loudest person in the room, or doesn't speak much at all, Horan attempts to create a connection with all of her students. 
"I like how she is just always welcoming, and if I'm having a bad day, I can just go and talk to her," senior Kennedy Krieger said. "Her room is just like a safe space."  
Horan uses so many of her past life experiences to help her within her teaching. Many students feel safe to tell her what's going on in their lives.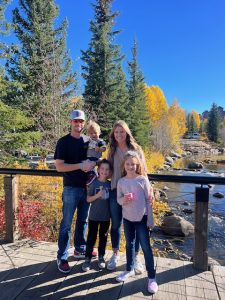 "Honestly, I think the biggest thing is my mom passed away six years ago," Horan said. "She was such a big impact and always believed in seeing the good in everybody and finding their story. So I think knowing the background of kids and getting to know their actual life, that's what connects me to them."  
It's so hard to measure the impact Horan, herself, has made in just the two years she has been here, but she's already touched so many students' lives with her approach. Many students come to her class during the passing period just to hang out. 
"Hard work is not just hard work," Horan said. " You need to live life and have character, grit, and perseverance if you want to not only make it in this world, but make an impact."