Jace Johnson, captain of the Dakota Ridge First Robotics Competition (FRC) team won third place in the Kendrick Castillo Memorial Tournament (KCMT) robotics competition on October 14, 2023. This marks the second year in a row the team made a top 5 rank at KCMT.
This is Johnson's first year as the robotics team captain, leading about 13 members through the various competitions and events through the course of the year. While it is the first time he's the captain of the team, it is not his first experience on the team. Last year, the team made it to the world championship.
According to Johnson, the team is doing better than ever before, aside from the fact that the team is currently in debt. Flying to Texas for the world competition was a financial struggle for the team. On average, each family of team members chipped in about $1,500 per family in order to fund the flight to Houston.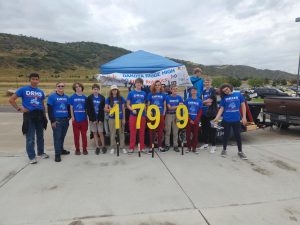 Even with the financial assistance, the team is still nearly two thousand dollars in debt. They're trying to secure sponsorship funding and reduce spending for new parts.
Despite the financial struggles, Johnson is optimistic and believes that the team can continue to do well. His goal is to help lead his team to success and encourage team development.
"We (recently) solidified (at KCMT) that we didn't just get lucky, but we're actually a good team," Johnson said.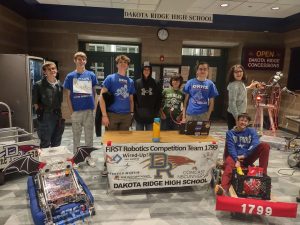 In terms of the team's outlook, Johnson has goals in mind for the team and expects to overcome several challenges with the contests throughout the year.
"My goal for the entire team as a whole is just to improve, whether that be in our skills, but also just actually like communicating and just working together as a team," Johnson said.
Johnson is also welcoming new members this year, as well as some returning familiar faces from previous years.
"All the returning members I love because I already know them. But all the new members, they all seem super interested and involved in what they want to do," Johnson said. "So I'm glad with the team members that I have."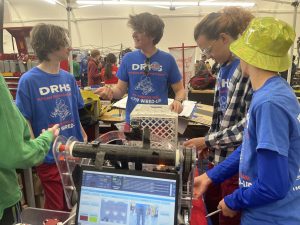 Despite the challenges in Johnson's first year as captain, he's optimistic about his new role on the team.
"So far, I'm really enjoying it," Johnson said. "[I enjoy] working together with the team and actually leading them somewhere. So far, I feel like we've done a lot of great things, and I hope that we continue to do that as I lead them in that direction."