Dakota Ridge Eagles beat the Grand Junction Tigers on Dakota's Senior Night. Dakota took a demanding lead early in the game on October 21 and went on to win with a final score of 55-21. The game further secured Dakota's place as the number one team in their league.
The game left another victorious piece of legacy for the seniors. Dakota celebrated 24 seniors as the season is coming to an end. Prior to the game, the seniors got to walk with their families as they were recognized for their accomplishments throughout their time on the Dakota football team. 
"I think I have grown in many aspects throughout my time in Dakota Ridge football. The coaches have demonstrated how to be a responsible person within society," team captain Brayden Cusick said.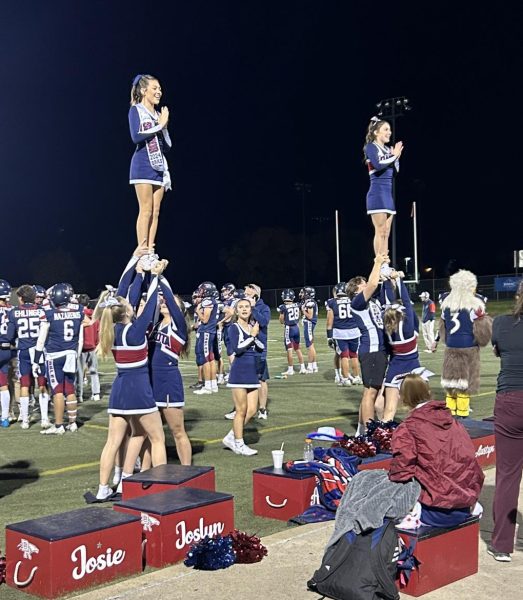 Senior Night was not just held to celebrate the football players, but also the seniors on the cheer and pom teams who wore their senior sashes and walked across the field with loved ones as part of the Eagle family celebration. 
All of the football seniors that were celebrated have played on the Dakota football team since their freshman year. Senior Cole Ehlinger reflected on the lessons that he has learned throughout his time in the program and said it has made him a better teammate and person within his community.
"I think one of the lessons I've really learned through football is just to treat people with respect and recognize that everybody has something else going on in their lives, and that factors into how they present themselves on a daily basis," senior captain Connor Swanson said.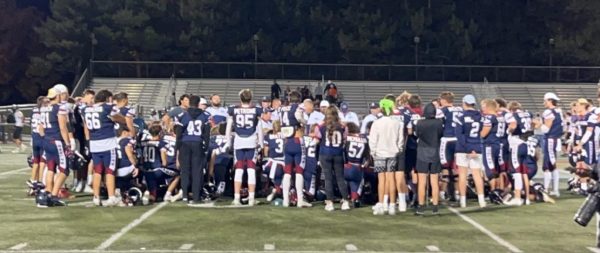 Dakota Ridge has officially won the league, and they have one more game against Standley Lake before they compete in the playoffs. While the rankings for 4A football have not come out yet, Dakota expects to have a high seed going into playoffs.