Bohemian Rhapsody: Spectacularly Lackluster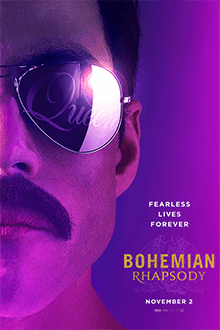 Hang on for a minute...we're trying to find some more stories you might like.
"Bohemian Rhapsody" produced by 20th Century Fox set out to tell the story of legendary rock band Queen and their frontman Freddie Mercury. Just like the title states, this movie flirted with brilliance but was cut short by the lack of focus on any particular part of the story.
The main problem with the film was its insistence on being a feel-good movie. This came across as corny, dull, and plainly inaccurate. Rather than focusing on one aspect of Freddie Mercury's life, the film decided to squeeze in all elements of Mercury and the band's lives.
This made for a power struggle between the many storylines featured in the film. It wasn't certain whether the picture was centered around Freddie Mercury's life or Queen's. This spread the storyline too far across the realms this story lives in.
The way the plot builds up is predictable and is constructed to be satisfying. The film is a bastardization of the complex and long journey that was Freddie Mercury's life. Rather than telling a story about any one of Freddie's relationships, the movie capitalizes on Mercury's entire love life.
I would like to have seen a movie solely devoted to Freddie's relationship with ex-wife and life-long friend Mary Austin. The aforementioned power struggle drowned out this beautiful relationship that could have easily been its own film.
"Bohemian Rhapsody" sees Rami Malek, star of Mr. Robot, as Freddie Mercury. His casting was by far the greatest thing this movie had going for it. Malek was truly captivating as the band's frontman, making the most of the shallow plot he was given. I would not be surprised if the role gets him an Oscar nod.
The casting for supporting roles was also brilliant. The other three members of Queen made for quite an entertaining dynamic. Mike Myers' cameo as a record company executive was also well executed (it even included a reference to "Wayne's World").
All and all, "Bohemian Rhapsody" is a misunderstood drama that featured stunning performances and uninspired writing. It is a commercial movie about a commercial band. I'd give it three out of five stars. If you like Queen, check it out. If you don't know anything about them, you'll be thoroughly confused by the skimmed-over technique this film adopts.
Photo courtesy of 20th Century Fox
About the Writer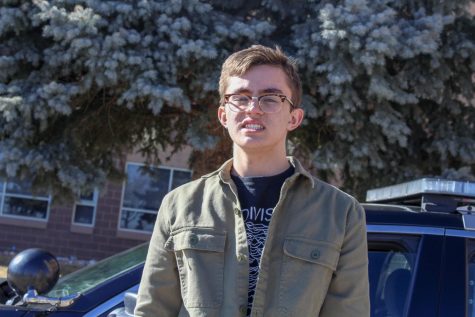 Jackson Manely, Editor
Jackson Manely is a senior editor for The Cord News. He plans to go into audio production, and aspires to write and produce his own music. Jackson further...