Homecoming week is almost over, but there's still time to plan for the rest of the weekend.
The dance is Saturday, September 16, so where can you find a cheap and decently priced dress? Some prefer to make this fashion decision from the comfort of home. Online stores might include American Thread, Lulu's, or Lucy in the Sky.
"I recommend getting a dress online from Princess Polly or White Fox Boutique," DRHS senior Hannah Galbreath said. 
For those who prefer to skip the wait for shipping and try on their dresses in the store, try Frenzi (in the Southwest Plaza mall), Dillards, Windsor (in the Colorado Mills mall), or Macy's.
"I've gotten multiple dresses from White Oak Boutique in downtown Littleton. It is very popular, and for Prom they even make sure you don't have the same dress as anyone else," DRHS senior Kennedy Krieger said.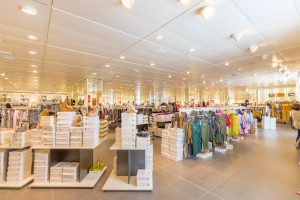 The next thing to think about is where you're going to take pictures on the night of Homecoming. Fortunately, Colorado has many beautiful spots nearby. Some popular photo locations include Red Rocks Amphitheater, The Manor House in Ken Caryl Valley, South Platte Park, or even your own backyard.
"We've taken pictures at Red Rocks Country Club a few times, and it has a really good background with a very pretty view," Kreiger said.
Once pictures are taken, it's time to find a place to eat.There are many simple and affordable options. You don't need to go all out and get a fancy dinner — although some prefer to do so. A few favorite spots that are close by include Texas Roadhouse, Virgillio's, Chick-Fil-A, or one of the many local sushi places.
Hopefully you can relax, stop stressing about the upcoming events, and enjoy the Homecoming weekend.