April Editors Picks
Hannah's Picks: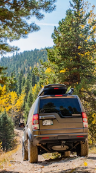 Day Excursion: Idaho Springs
I love going to Idaho Springs with my friends or my family! One of my favorite things there is Citizens Park — they always have live music going, and it is a super fun and inviting atmosphere to be in! After a fun day in Idaho Springs, I love to go to Beau Jo's Pizza for dinner! Their pizza is always so good and filling, and the people there are always so kind. One tradition we have in my family is going to the tiny convenience store, Maggie Moose, which has tiny Colorado souvenirs and other fun things to take home after your trip.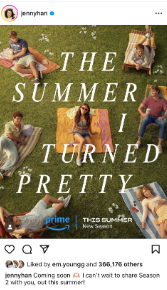 Upcoming summer releases: The Summer I Turned Pretty
The Summer I Turned Pretty season two is expected to be coming out this summer, and I am definitely looking forward to that. The Summer I Turned Pretty is a show by Jenny Han that was adapted into a television series by Amazon Studios. The show follows the story of a teenage girl named Belly, who spends every summer at her mother's best friend's beach house with her mother and her older brother. Belly has a huge crush on her mother's friend's son, Conrad, who is also her older brother's best friend. The show explores the complexities of family, friendship, and first love, as Belly navigates her way through the ups and downs of growing up. Season two is expected in the summer of 2023, but no exact date has been determined yet.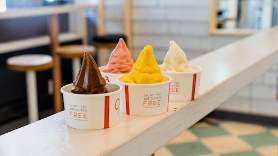 Favorite Ice Cream Place: Nella's
Personally, I prefer frozen yogurt over ice cream, and Nella's is always my top pick. Nella's Frozen Yogurt is a fantastic place to grab a sweet treat. The yogurt is always fresh and delicious, and there are so many different flavors and toppings to choose from. The staff is friendly and helpful, and the atmosphere is always welcoming. Whether you're in the mood for something fruity, chocolatey, or anything in between, Nella's Frozen Yogurt is definitely worth a visit. My order is vanilla ice cream with rainbow sprinkles and gummy bears! I love going to Nella's with all of my friends and then driving to Clement Park afterwards just to hang out!
Payton's Picks: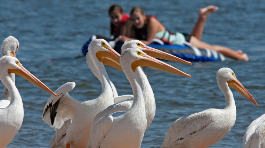 Day Excursion: Chatfield Lake
There are so many exciting things to do in Colorado, but one of the best local day excursions has to be a day out at Chatfield State Park. For those of you who have a boat, the lake can be a very nice opportunity for a great day out on the lake. I would argue that Chatfield is an even better time for people who do not have a boat. You can go paddle boarding out on the lake, and for us Colradans, this is the closest thing to a beach day we can have here. There are many parts of the beach: you can go to the public beach where most people are, or you can do a little wandering and find a private beach to visit. There is also camping for those of you who would like to make this day excursion into a local trip.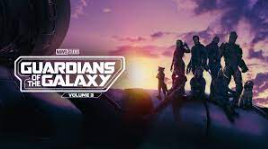 Upcoming summer releases: Guardians of the Galaxy: Vol 3
The Guardians of the Galaxy: Vol 3 is the third in a series of science fiction movies, and it will be released May 5, 2023. This is most likely the last movie to be released in this series, and it is definitely one to be excited for. Guardians of the Galaxy focuses on a group of friends, who also happen to be superhuman, or not human at all, as they fight against the villains in the galaxy. This movie will obviously be largely for science fiction fans, but with a lot of the humor within the movie, many different audiences can enjoy it. I'm excited for this movie to be released, as all of the other movies in this series have been interesting and exciting to watch, and I hope this one sticks with that trend.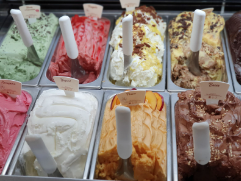 Favorite Ice Cream Place: Inside Scoop Creamery
There are so many great places to go and get ice cream throughout Colorado, but one local place that I feel stands out in a crowd has to be Inside Scoop Creamery, located in downtown Littleton. Inside Scoop has this old school feel to it, and I love the sense of community you get when you enter. If you picture a traditional ice cream place like the 90's, then Inside Scoop will pop in your head. Not only are the vibes of the ice cream shop good, but also the workers are amazing and very friendly. They are friendly to everybody, and there are also so many different ice cream flavors, but not too much where it feels overwhelming. Inside Scoop is run fast and efficiently while also homing in on the customer experience. I would recommend checking Inside Scoop out if you are in the downtown Littleton area. 
Kassidy's Picks: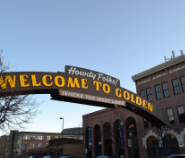 Day Excursion: Downtown Golden
One of my favorite things to do, especially during the summer months, is to go and walk around in the downtown Golden area. They have many restaurants and shops to visit. Most of the time when I walk around with my family, we don't even go into that many stores. We usually just walk around and enjoy the sun and positive environment. Outside of downtown Golden is also fun — there are several bike paths to walk and enjoy as they follow the Clear Creek River. I think it is also fun to attend one of the Colorado School of Mines games, usually football, and then head into the main part of Golden for a fun and exciting day of outdoor enjoyment.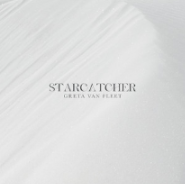 Upcoming summer release:  Greta Van Fleet – Starcatcher Album
Greta Van Fleet is classified as a rock band, but also creates music that fits into the alternative and indie rock categories. Though their sound may not be everyone's cup of tea, I think that their sound is unique and very intriguing. With summer coming up, the band's new album Starcatcher has the chance to be a great 2023 summer hit. They have already released one song from the album as a single called "Meeting the Master" which, in my opinion, is already a really catchy song, and it gives me much excitement for the rest of the album. This album is set to be released on July 21, 2023.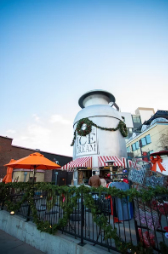 Favorite Ice Cream Place: Little Man Ice Cream
Little Man Ice Cream is located in downtown Denver and is one of my favorite places to go for a refreshing sweet treat. Personally, I have only eaten there once, but it was delicious, and the aesthetics of the environment were really appealing, so I would definitely recommend it. I also went before Prom, so it has a special memory tied to it. When I went, I got strawberry ice cream with a regular sized homemade waffle cone, and it was easily one of the best ice cream cones I have ever had. The ice cream is fairly priced, and they don't cheat you with how much ice cream you get. If the typical ice cream cone is not your thing, then they also offer shakes, sundaes, floats, and ice cream cups.
Bailey's Picks: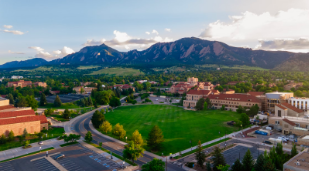 Day Excursion: Boulder
One of my favorite places to visit for the day in summer is Boulder, Colorado. I suggest starting your day early in the morning with a hike. There are so many beautiful hiking trails near Boulder ranging in length and difficulty levels. After a nice hike, visit Pearl Street where there are many fun stores to browse. One of my favorite places to visit on Pearl Street is the Boulder Bookstore. It has multiple stories packed with fantastic books of every genre. I could easily spend hours browsing the shelves. Then grab a bite to eat at one of the many restaurants on Pearl Street. My favorite is Hapa Sushi Grill and Sake Bar because they have a wide variety of delicious sushi rolls which is the perfect lunch, especially on a hot summer day. For the afternoon, it's best to take solace from the hot sun and explore the University of Colorado at Boulder museums. The CU Museum of Natural History and the CU Art Museum are both free and there is a lot to see. Then drive the hour back home to Littelton.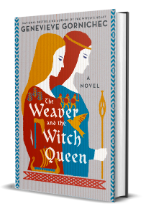 Upcoming summer releases: The Weaver and the Witch Queen by Genevieve Gornichec – July 25, 2023
The Weaver and the Witch Queen is a fantasy novel by Genevieve Gornichec coming out on July 25th. Genevieve Gornichec wrote The Witches Heart which was a book I greatly enjoyed, and I am looking forward to her next release. Her books are usually historical in nature with fantasy elements interspersed throughout. This book, specifically, is based in Norse history and mythology, and it follows the story of three sisters who are connected by a blood oath in the Viking Age. The book is bound to be just as enthralling as The Witches Heart with just as much action and emotion. If you are interested in historical fiction or fantasy, this book might be worth picking up over the summer.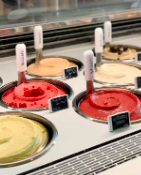 Favorite Ice Cream Place: Gelato and Co
My favorite place to get a sweet treat in the summer is Gelato and Co in Highlands Ranch. It has a variety of gelato flavors and other desserts and coffee as well. The storefront is cute and modern with the gelato at the center of attention. Gelato and Co serves authentic Italian gelato, and they have new, seasonal flavors every month, along with classic gelato flavors. My personal favorites are chocolate and strawberry on a waffle cone. The gelato is smooth and flavorful without being too sweet. This gelato is to die for, and I will certainly be visiting throughout the summer, especially on hot days. I would recommend trying Gelato and Co if you have not already for the perfect summer treat.