TikTok Troubles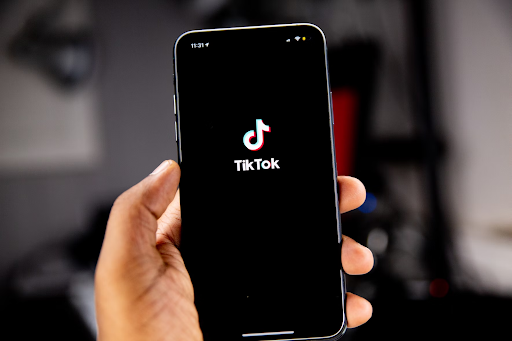 TikTok is a beloved social media site with 1 billion users worldwide making it one of the most active social media platforms in the world. It is hard to walk through a high school and not see or hear a reference to something on TikTok; it is ingrained in our very culture. However, in recent weeks, the popular platform has been under intense scrutiny by congress and local governments for national security risks. 
The primary reason for these concerns comes from the origin of TikTok — it is owned by a Chinese company called ByteDance. Lawmakers fear American user data could be conveyed to the Chinese government. 
"Lawmakers and regulators in the West have increasingly expressed concern that TikTok and its parent company, ByteDance, may put sensitive user data, like location information, into the hands of the Chinese government," The New York Times said. 
There are also concerns about TikTok's algorithm, as it favors the spread of misinformation in some instances. This could be dangerous as a growing number of Americans find their news via TikTok according to a Pew Research Study. 
"I think if we banned it (social media) there might be more reliable information, but I wouldn't know as much about it because I don't really look at the news or watch the news. I find out about it on social media, which then leads me to look at the news," Addy Symalla, DRHS senior, said. 
These two national security risks caused the House Foreign Affairs Committee to create a bill that would allow the president of the United States to ban Tik Tok entirely. However, this is not currently the goal of the Biden administration when it comes to this social media platform; their hope is to force the sale of Tik Tok to a company outside of China. This has happened before with the dating app Grindr, when The Committee of Foreign Investment in the United States forced the sale of the app due to privacy and security concerns.
Regulations on social media are not only occurring on the national level — states like Utah are also introducing new legislation which changes young people's access to social media. There are growing concerns about the mental impacts of social media on youth. Utah responded to this with a bill which would prevent people under the age of 18 from using social media between 10:30 p.m. and 6:30 a.m., while also requiring parent permission to use the app according to NPR. 
Support for this kind of legislation is bipartisan, meaning it is supported by Democrats and Republicans. Social media appears to be a rising problem, and it is important that these companies are held accountable for their actions. However, this bill has been met with backlash and lobbying in favor of the tech industry. 
"Tech industry lobbyists also deemed the laws 'unconstitutional,' saying they infringe on people's right to exercise the First Amendment online," Fox News said.
Some entities have been successful in instating bans on social media, especially Tik Tok. India successfully banned TikTok nationwide, and countries such as France stopped government employees from using Tik Tok on government issued devices. Some colleges and universities have prohibited TikTok through their school internet as well. Social media bans can be enforced and effective, but at what cost? 
Social media has played a major role in voting patterns within the last few years. There are political campaign ads scattered around social media during every election cycle and general calls to vote. 
"In fact, experts believe that social media has positively impacted civic engagement, registration, and early voting across the board. Many states have reported record breaking new voter registration numbers, and nationwide, early voting has broken historic records at 99.7 million early votes submitted (already more than two-thirds of the total votes cast in 2016)," The University of Maryland Division of Research said. 
However, the impact of social media on voting is a double edged sword because misinformation can also impact voting patterns. Things like deep fakes — synthetic videos that impersonate real people — are convincing and effective at manipulating the way a person votes.  
" I feel like it (regulating social media) would be a good way for the right information to be put out, or the information you want to see would be found, instead of just a bunch of random, unfiltered information," Symalla said.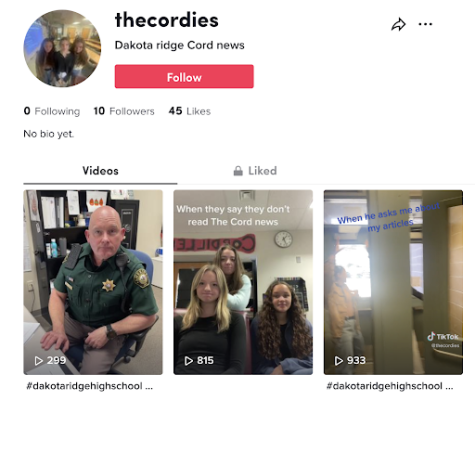 At the same time, regulating social media use could be a violation of the first amendment. Many news organizations, like the New York Times and the Cord News, utilize TikTok, so banning it could violate the freedom of the press. According to the Center for Democracy and Technology, banning TikTok could prevent millions of Americans from speaking through the platform. In the past, this kind of suppression has only been permitted under the Constitution in the most extreme circumstances. 
Social media also impacts mental health in a variety of ways and especially in young people. It can disrupt sleep and produce an inaccurate and harmful self image, causing anxiety and depression. Social media can be a very toxic place, and young people are not often given the tools to cope with it. Young people also spend hours a day using technology which negatively impacts mental health as well. 
This leaves social media use in an uncertain situation. TikTok poses a national security risk, and all social media leaves reverberating mental impacts on young Americans, but free speech is at risk too.