March 2023 Editor's Picks
While this March has been especially cold, the Cord News editors are looking forward to spring. So here are our favorite hiking trails, healthy snacks, and flowers to kick off the new season.
Hannah's Picks:
Favorite Hiking Trail: Lair O' the Bear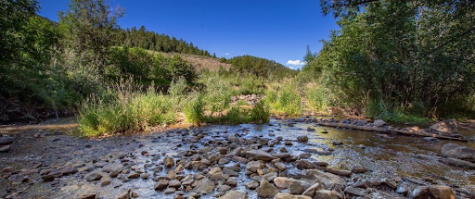 My favorite hiking trail is Lair O' the Bear because it is a super open and fun place, and the views throughout it are absolutely amazing. I love going on runs during the summer, and my top place is always Lair O' the Bear. There is a river that flows next to the trail, which is also surrounded by many bright trees and flowers — the perfect scenery for any nice day. The trees also bring nice shade to the trail so you don't get too hot or sunburnt. It's a very mellow area — it is rarely ever crowded, which makes it a perfect place for alone time or hanging out with your friends. This hiking area isn't too hard, so it's perfect if you don't want to go uphill or need a more easy day. Lair O' the Bear is definitely worth a visit!
Favorite Healthy Snack: Fresh Fruit Bowl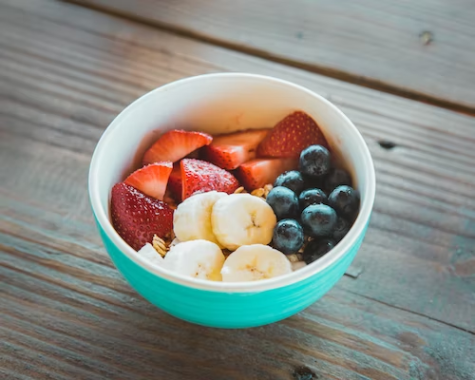 My favorite healthy snack has forever been a fresh fruit bowl. Not only is it refreshing, but it is also extremely flavorful. My favorite fruits to add are strawberries, pineapple, grapes, blueberries, and raspberries. On a nice day, I can always be found outside, and after any activity, I'll always reach for some fresh fruit afterwards. 
Favorite Flower: Tulip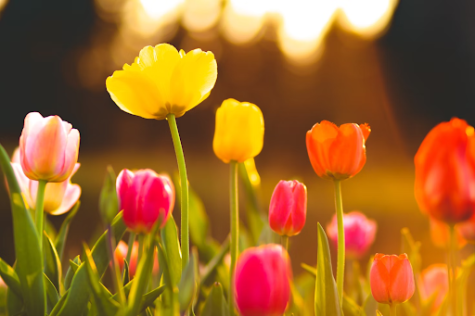 I personally love tulips because every year in my backyard my tulips bloom, essentially signifying the start of Spring and nice weather. My personal favorite tulip is the orange tulip, even though the ones in my backyard are red and yellow. I love looking outside every year and making bets with my family about which one is going to bloom first. Tulips are so vibrant and light up my backyard every year. 
Kassidy's Picks:
Favorite Hiking Trail: Deer Creek Canyon Trail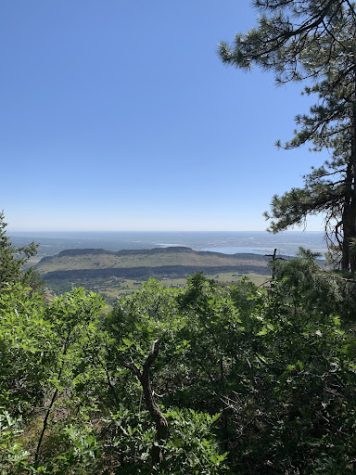 This is my favorite trail because of the memories I've made while hiking. In my sophomore year of high school, the mens and womens soccer team went on a hike at Deer Creek Canyon Park. We have three coaches and we split up into three different groups; this would have been fine, except me and two of my other teammates got lost. Needless to say, we had a lot of laughs and ultimately ended up hiking another two miles. Overall, this hike is fairly easy and is a great place to make good memories while enjoying what nature has to offer.
Favorite Healthy Snack: Smoothie Bowl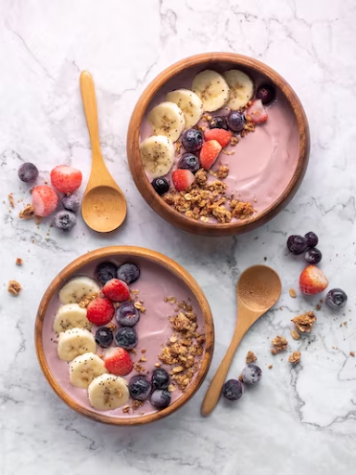 One of my favorite healthy snacks is a smoothie bowl. Specifically, a strawberry and banana smoothie bowl, which is always topped with honey oat granola. Sometimes, if I have blueberries available and I'm feeling them, I will also add those on top of the smoothie. I love this healthy snack especially as the weather starts to heat up and it becomes warm enough to hangout outside. I always enjoy the refreshing snack with my family during the warmer months. 
Favorite Flower: Galaxy Flower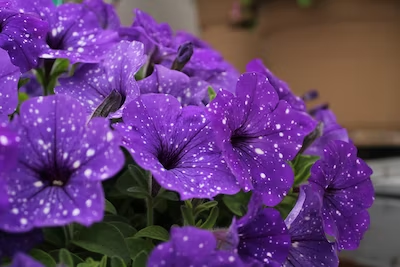 My favorite flower is a Galaxy flower. However, its botanical name is actually Petunia Cultivars. These flowers are considered tender perennials because they won't withstand harsh frost, so they are usually grown as annuals, which means they die off after every growing season. I love this flower simply because they are unique, fun, and bring good vibes when you look at them. I also love this flower because it reminds me of my grandpa, as they are also his favorite flower. Some of my favorite memories from childhood involve planting these and other flowers in planters with my dad. 
Bailey's Picks: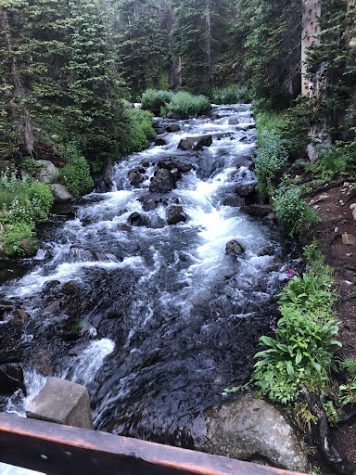 Blue Lake Trail in Roosevelt National Forest is one of the most beautiful hikes I have ever been on. It is located about three hours away from Littleton, but it is well worth the drive. It is full of lush forest and beautiful bodies of water. The sound of the water is serene, and since it is so remote, there are not too many other hikers on the trail at any given time. The best time to visit this trail is in the late spring and throughout the summer. There are wildflowers blooming and the weather is perfectly warm, but not too hot. The trail is well kept and there is not much garbage. However, there are frequent signs of wild life such as bears and moose, so make sure you take the necessary precautions and bring a friend along on the hike. Overall, this hike is a bit remote, but worth the drive for the enchanting scenery. 
Favorite Healthy Snack: Cucumbers and Limon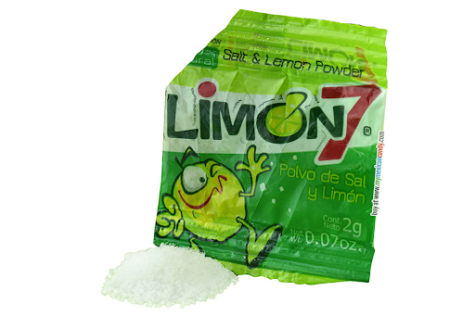 Cucumbers with limon sprinkled on top is one of my favorite snacks. It is the perfect combination of crisp, crunchy, salty, and sour. Limon is a Mexican seasoning powder that is the perfect combination of salty and sour flavors, which pair perfectly with sliced cucumbers that are cool and refreshing. This snack is perfect for warm days when all you want is a light bite to eat, and it will certainly be something I reach for as the temperatures start rising in spring and summer. 
Favorite Flower: Wild Daisies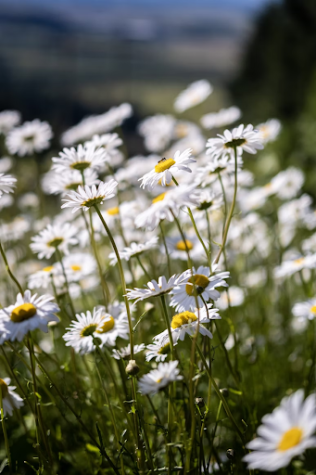 There is nothing better than coming across a field of wildflowers on a hike or even a walk around the neighborhood. Here in Colorado, many wildflowers are daisies, and worldwide they make up a large percentage of flowering plants. Daisies are beautiful flowers that come in many colors and always put a smile on my face. I love the classic daisy with white petals and a bright yellow center. I have memories of picking them along hiking trails to press them as soon as I got home. They also smell amazing — like a warm spring day — with both floral and sweet notes. Overall, daisies are the perfect flower to raise your spirits and brighten up any day. 
Payton's Picks:
Favorite Hiking Trail: Three Sisters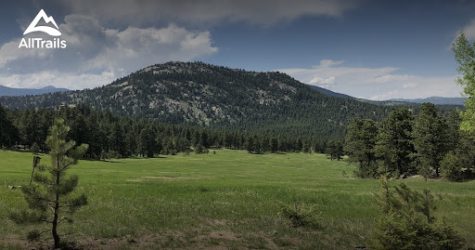 Many years ago, I went to the Three Sisters hiking trail; it has been a memory I will not forget, and I now frequently visit this trail. It is definitely a great hike for new and intermediate hikers, as it is not a long or very hard trail. It is a beautiful hike, and if you are looking for an easy nature walk, then it is the perfect spot. However, if you're looking to make it a little more difficult, then it is also a trail that you can run. Nearing the end of the hike you walk through a field of some flowers, and in the spring and summer there are lady bugs all around the flowers. 
Favorite Healthy Snack: Veggie Straws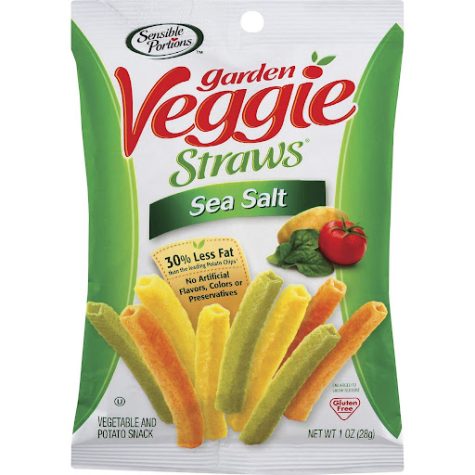 One of my favorite healthy snacks has to be Veggie Straws, as they does not even feel like you are eating something healthy, and they are really scrumptious. These are a great substitution for many different kinds of chips that are more unhealthy. These are one of the few healthy snacks that you can grab on the go and eat in any place you want. Veggie Straws come in a big bag to share, or there are also some snack sized portions for individuals.
Favorite Flower: Dahlia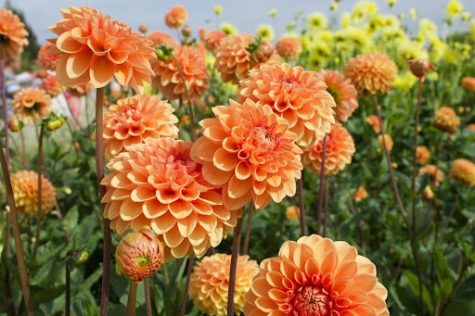 As flowers are known for their beauty, there are many pretty ones out there, but for now, my favorite flower has to be a Dahlia. These will always grab your attention as there are layers and layers of petals, and you get lost within the flower. Dahlia's can grow up to 15 feet, but most of them grow around four or five feet tall. The color of these flowers is just mesmerizing, and they are a flower that sticks out much more than all the rest.