The SAT Testing Season Begins
M. Moen, Staff Writer
March 10, 2023
Tenth grade PSAT academies just wrapped up and the SAT academies are only weeks away. 
Jefferson County school district states that one of the requirements to graduate from high school includes reaching a 470 on the reading and writing/language portion of the SAT and a 500 on the math portion. 
While the SAT used to be a required placement and acceptance test for most colleges, some Colorado colleges are now making it optional for students to submit scores in their application portfolio. Some of these four-year colleges include Colorado School of Mines, University of Colorado Boulder, and Metropolitan State University of Colorado, among others. Re-taking the SAT can cost $55 and up, although Colorado schools provide a first test for free.
English teacher Aerin Bender was the writer of some of the strategies focused on in the SAT and PSAT academies. "The academies are amazing. You get to focus on math, on reading, and then on writing and language," Bender said.  "We really have put together what we think is the most helpful. Not just, 'here's the content you need and do you know how to use a semicolon,' but also, 'do you how to get ready for a test, do you know how to mentally prepare and physically prepare?'"
Scores achieved on the recent practice SAT and PSAT weren't what the school expected. Kay Newcomer, data analyst/instructional coach at DRHS, keeps track of the scores on the practice testing. "Our scores this year, for the practice test, were a little bit lower than what they were in the past. I think we're still on the tail end of having all the covid years, so I think we're still making up for that," Newcomer said.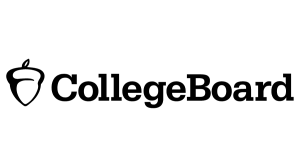 Throughout the years there has been some controversy about the SAT and PSAT benefitting wealthier families that can afford better education and prep. Now schools are working toward giving all students the opportunity to prep for a good score on the exams. These tests are meant to measure how well students understand content at, and above, their grade level. Originally it was used to test intelligence levels among high school students, but now it's also used as a college acceptance test. 
Breonah Armentrout, a sophomore about to take the upcoming PSAT, has a different stance on the PSAT and the academies. "I feel like the PSAT doesn't accurately depict how I am as a student or how knowledgeable I am," Armentrout said. "I feel like the academy is a good idea, but at the same time, I feel like during the academy I'm not learning much on how to benefit my testing. I feel like I'm hearing the same thing over and over, like a reminder. But it does give me a chance to see what I have done wrong and maybe why it's wrong."
SAT and PSAT testing will occur on April 12.  What can students do to help themselves outside of school? "The biggest thing [to prepare for the SAT and PSAT] is self-care," Bender said. "Take care of yourself, believe in yourself, and know that this isn't the end-all-be-all, but it is a measure of where you are in terms of being able to go out in the world and communicate and function as an adult."