Join Mock Trial For A Time Well Spent!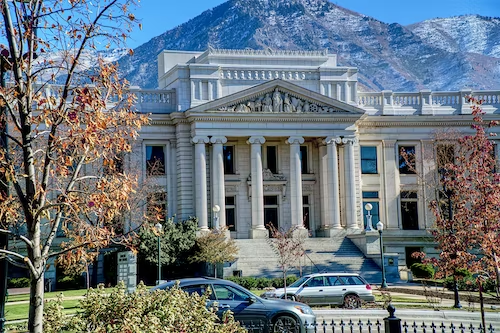 Are you looking for an activity to fill your days and widen your knowledge? The Mock Trial Club is a fun way to learn about the judicial system in which each student presents a case and argues for their side.
"The point of the mock trial is to learn about the judicial system while expanding your speaking, writing, and critical thinking skills. Each team has six to twelve students who perform a case. Students present both the prosecution and defense side of the case. Each team has three attorneys and three witnesses," Tracy Peronard, club sponsor, said.
Mock Trial can be extremely useful for students who hope to work in the judicial system, or, as Peronard says, it gives students a chance to use their acting skills outside of theater. In this club students essentially perform their cases and fight for their side like a real lawyer would do in the courthouse.
"There are many benefits of being in a mock trial, like exploring the legal realm, explaining your speaking skills, making friends, putting yourself out of your comfort zone, and learning how to think quickly on your feet," Jaz Armijo, Mock Trial team captain, said. 
Armijo joined Mock Trial because she was interested in being a lawyer and wanted to see what it was like.  Throughout Mock Trial, Armijo has been able to formulate arguments and think deeper about everyday situations which she has seen reflected well in her social life and her academics.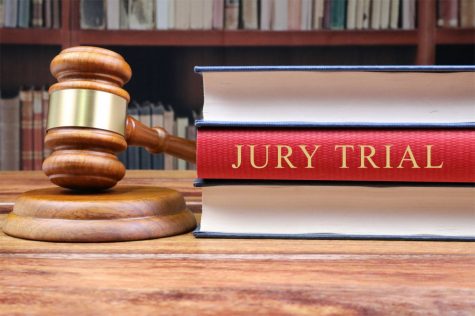 Peronard watched her own daughter grow because of the involvement with Mock Trial, too. 
"My daughter had a great experience with mock trials. She said that she was more confident in interviews after the experience. She said she learned to think quickly on her feet. She was never interested in a law related career, but she wanted the experience of public speaking," Peronard said.
The history of Mock Trial began in 1985 when the Colorado Bar Association started sponsoring it. Students of Mock Trial look forward to Halloween, when their cases are assigned, and then they have time to prepare for the regional tournament which landed on February 10-11 this year. The teams that finish in top three will advance to the state competition in March 2023, and from there they can advance to the National Tournament in May. For our region, the competitions take place at the Jefferson County Courthouse. 
"My favorite part of Mock Trial is the competition because it is really nice to see everyone's hard work really come together. It is also really fun because the competition is basically formally arguing with other schools, so we all laugh about the crazy stuff that happens during each trial,"  Armijo said.
Mock Trial gives students core memories with their peers while also preparing them for their futures — whether they're going into law or not.
"I would 100% recommend Mock Trial to anyone because it gives you the opportunity to have fun with arguments (very similar to debate), meet new people, grow your speaking and quick thinking skills," Armijo said, "and for actors, it allows you to play really fun and interesting roles."