A Classic Sugar Cookie Recipe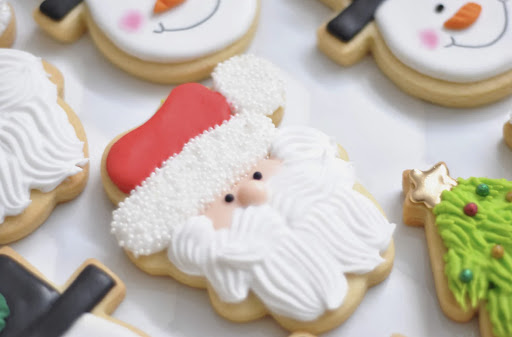 This delicious sugar cookie recipe is perfect for a classic holiday treat. Offering just the right amount of sweetness, this cookie is simple yet versatile. The cookie can be cut out in different shapes and decorated in a variety of ways. The sugar cookies cost about $16, if you have to buy all ingredients at once to make, and with the recipe below you can make about 40-50 cookies. 
Ingredients: (all ingredients include an estimated price)
1 cup of butter: $4-6

1 cup of sugar: $2

2 eggs beaten: $3 for a dozen

1 ½ teaspoons of vanilla: $2

¼ teaspoon of salt: $1 

3 cups of flour: $2

1 teaspoon of baking powder: $2
Step by Step:
Put butter and sugar in a bowl and mix until light and fluffy.

Add eggs and vanilla. Blend well.

Sift dry ingredients together, which includes the salt, flour, and baking powder.

Then stir the dry ingredients into the butter and sugar mixture.

Cover with plastic wrap and refrigerate for 30 minutes.

Remove from refrigerator.

Roll out dough on floured surface.

Use cookie cutters to cut out whatever design you choose.

Place on parchment paper lined cookie sheet.

Bake at 375 degrees fahrenheit for 8-10 minutes.

Remove from oven and cool.

Frost however you would like.