Jeffco Works to Close 16 Elementary Schools at the End of this School Year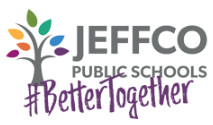 Jeffco Public Schools recently sent out a press release stating that they will be working to close 16 elementary schools by the end of this school year. The press release states that the main reason for the closures is due to a period of under enrollment that these schools have been facing. The criteria that develop this loss of schools is as follows:  enrollment of less than 220 K-2, K-5, K-6 students; using 45% or less of the capacity of its facility; and there is an elementary school that is less than 3.5 miles away that can serve the students from the closing school.
This brings to light the underlying question — why are there so few kids enrolling in these elementary schools? According to Chalkbeat Colorado, the main factors contributing to this decline in enrollment are low birth rates as well as some students enrolling in independently run charter schools rather than a public school.
"Jeffco Public Schools, as a whole, has seen an enrollment decline from 80,000 to just under 70,000 students. Unfortunately, Dakota Ridge has seen our own enrollment drop steadily in the last five years," Assistant Principal Michael Dougherty said.  "In 2017/18, our enrollment was 1549, and this year we are at 1332. That drop in enrollment impacts everything from the amount of staff we can have to the strength of our clubs, activities, programs, and sports." 
The impending effect of the closure of these schools will impact Dakota Ridge enrollment for years to come. As stated by Dougherty, the closure of Colorow Elementary School will have the most impact on Dakota Ridge as it is in our feeder area, meaning that many of the kids from that elementary school were supposed to be enrolling in Dakota if they followed the advised path. 
 "I attended Colorow Elementary school.  The experiences I had there really stuck with me. I guess I would call it the foundation of me and who I am now. Those are the people who really shaped me into me," sophomore Collin House said.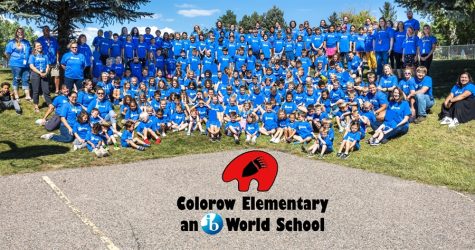 The closures of schools also begs the question of what will happen to these students and teachers after their school closes. According to Dougherty, the district is legally obligated to provide a new school for students whose school is closed, and it also has to provide transportation to the school, and it can not be too far. As for the teachers, as long as they are non-probationary or "tenured" teachers, they will have a guaranteed job for at least one year at a different school. 
Jeffco Public School district is changing, and students and teachers are being forced to change with it whether they want to or not. These changes will not just have an impact on the elementary level, rather, when these kids move throughout the school system, the current changes will leave a lasting impression on every school those students attend. As for what will happen if the birth rate once again rises and we end up not having enough room in open schools to support students, there is no plan set in place for that. As of now, Jeffco Public Schools is just rolling with the punches and preparing themselves for the foreseeable future.