Starbucks Kicks Off Holiday Season With Annual Red Cups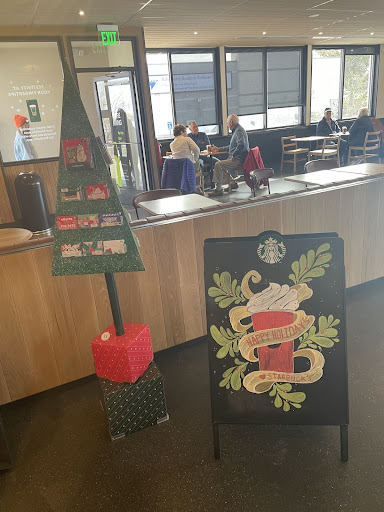 Starbucks kicks off the holiday season by releasing their red cups on November 17. This is a yearly tradition started in 1997, bringing holiday cheer into people's everyday lives. Along with the reusable cups they release on Red Cup Day, Starbucks changes their normal cups to a holiday design. This tradition also brings in holiday flavors and treats.
My personal favorite holiday drink is the toasted white chocolate mocha. This drink has a strong white chocolate flavor with whipped cream and fun red holiday sprinkles on top! Though they do sell their white chocolate mocha year round, I definitely always prefer their holiday version.
They also sell a caramel brulee latte, a peppermint mocha, a sugar cookie almond milk latte, and a chestnut praline latte. I have yet to try the caramel brulee and the chestnut praline latte. The peppermint mocha is very delicious, but it is sold all year round, so I don't see the holiday aspect of it. The sugar cookie almond milk latte is perfect for those who have a sweet tooth. For me, personally, it was a bit too sweet, but I'll have to try it again.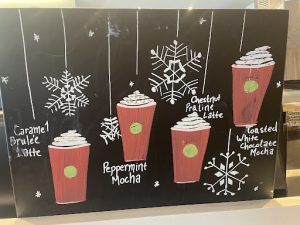 As for the holiday treats, I love myself a snowman cookie! Their snowman cookie is a soft, chewy treat with white chocolate frosting to decorate the body and a milk chocolate frosting for the hat; it also comes with sugar sprinkles to top it off. They serve other treats like the cranberry bliss bar, a reindeer cake pop, and a sugar plum cheese danish, but I have yet to try those out. 
"My favorite holiday drink would be the white chocolate peppermint latte hot or iced because it's very nostalgic as it brings back a lot of memories from when I was younger, like when I was in elementary school, my mom would always bring me a tall of the drink," senior, Jasmine Huynh said. "The drink overall just brings back good memories of the holiday seasons and makes me more grateful for what I have!"