Barbarian Is Worth Watching
Barbarian is an R rated movie written and directed by Zach Cregger, starring Georgina Campbell, who plays Tess Marshall, and Bill Skarsgård, who plays Keith. Tess is seeking a new job opportunity in Detroit, Michigan when she runs into a slight problem with the Airbnb she rented. The Airbnb turns out to be double booked, but Keith offers her to stay the night as the neighborhood isn't the greatest.
Deep into Tess's sleep, she is woken up by a strange noise, which later draws her far into the quiet darkness of the basement. In any horror film, the basement is always the first mistake, and in this movie, the basement has secrets beyond the believable…but that's for you to find out.
I think that my favorite part of this film was the concept of the movie. The storyline is unlike anything I've ever seen, and you get a look into that within the first minutes. Cregger did a great job with the execution of this movie as far as the build up of the story goes.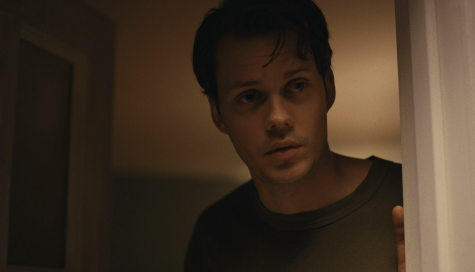 I also thoroughly enjoyed the acting. Of course Bill Skarsgård, who plays Pennywise in the 2017 and 2019 IT movies, was built for horror movies; I feel like when you see him in a scary movie you know it's going to be horrifying. Georgina Campbell also does a great job portraying Tess Marshall; I often get a feeling from horror movies that the actor/actress playing the main character over dramatizes the role. In my opinion, this usually makes the movie less scary. However, in this movie I thought the acting was very well done — it was appropriate for the unimaginable turn of events. 
I would probably rate this movie a 3.5/5 stars. The storyline and the idea that Cregger had was really out of the box because I've never seen another horror movie like this before. I would also say that the acting was executed very well. However, the execution of the ending was not my favorite. 
The ending could have been better and explained a little more about where the story had even started. I just feel as though there was a story with no answers or little explanation to the horrifying events that are happening. They show about 5 minutes of the background with no further description of the scene later in the movie. I do believe that you should still go watch Barbarian because I've heard mixed feelings about the movie; some people love it, some people dislike it. Either way, Barbarian is worth the watch because of the storyline.