Young Voters Influence 2022 Midterm Elections
With the Colorado midterm elections coming to a close, the results of the ballot in many ways represent the direction that Colorado is going. While some policies changed, many stayed the same, but there were also some new issues on the ballot that we have not seen before, one of them being the right to an abortion. 
For many young people this was their first time voting as they were not eligible in 2020, and sources report seeing a "blue wave" among young people. In past years there has been a reported "red wave" during the midterm elections, and experts were expecting that again this year. According to The Hill there were "near historic" numbers of young people turning out to vote this year, and experts are tying that into the success of the Democratic party this election. 
"I am excited to vote in the next election because I really just want to get my voice heard. I have seen things all over TikTok about people my age voting and changing the results for the better, and I really want to be a part of that change," junior Nayomi Johnson said. 
National results of the midterm elections are up in the air, as Democrats have also retained control of the Senate, but who will take control of the House of Representatives is still in question as of this date. 
Colorado is also seeing a wave of blue, as Gov. Jared Polis has secured his second term as the governor and Michael Bennet will remain in his U.S. Senate seat. To many, the results of the Colorado elections are not much of a surprise, due to Colorado being a mostly blue state in past years.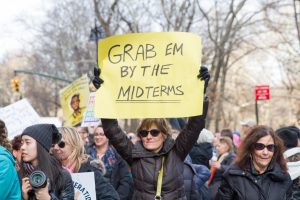 One of the other results of the Colorado election involved the decriminalization of psychedelic mushrooms for people 21 and older and creating state regulated "healing centers" where participants can experience the drug under supervision. This marks the continuation of a trend as Colorado has been among the first states to both decriminalize weed for recreational use in the past, and now decriminalizing psychedelic mushrooms. 
"I don't know how I really feel about the decriminalization of psychedelic mushrooms, but I know for sure that if teenagers were able to get them before they were decriminalized, I cannot even imagine how easy it will be after. I hope the people who voted yes on this have put this into account, and I think it is interesting that there is something that can affect me so much and I am not able to have any say on it at all," junior Rhys Mallory said. 
While many high school students may not have been able to vote in this election, virtually anybody who is older than 16 right now will be able to vote in the next presidential election in 2024. So what do these midterm elections mean for that election? For one thing, many candidates will be appealing to younger generations with their policies in order to receive some of their votes. 
Before you go out there and vote, make sure you understand what each of the candidates stand for and how a candidate win can affect your life and the lives of those you care about. A candidate's policies can affect numerous people, and you have to find the candidate who best represents the things you believe in. As demonstrated in the midterm elections, young voters have the ability to change the results of an election, and this can continue in the 2024 presidential race.