Students for Fair Admissions Challenge the Validity of Affirmative Action
Another important case questioning what the Constitution says is taking place. Some students are questioning the legality of affirmative action. Affirmative action includes some of the policies and practices within government or an organization that seek to include some groups based on gender, race, sexuality, creed, or nationality in areas where these groups are under-represented. In this case, it is colleges, and many students, particularly Asian American students, are arguing that this practice is hurting more than it is helping.
Calvin Yang is a passionate student who applied to Harvard University, and he believes part of the reason he was denied admission is because he is an Asian American. He believes that Harvard had already accepted a large number of Asian American students, and due to the school trying to achieve diversity, he was denied, as stated in an interview by CNN Politics. Yang argues, along with many other students, for the banning of affirmative action in colleges as they believe it is unfair to some deserving "over-represented" groups. 
As of now, there have been nine states that have banned affirmative action in public school admissions: California, Washington, Florida, Michigan, Nebraska, Arizona, New Hampshire, Oklahoma and Idaho. According to EdSource, California's 24 year ban on affirmative action has had a large impact on some of their under-represented groups. Since California voters stopped the California State University system from recruiting people based on race, there has been a noticeable fall in the number of Black and Native American students.
"I think the Supreme Court questioning affirmative action is a touchy subject, because for people like me, a white male, the ban of affirmative action in colleges can in many ways help me. On the other hand, I know there are a lot of people that are hurting.  It is hard to state a position on something that is helping many but also hurting people based mainly off of race," junior Ian Van Duursen said.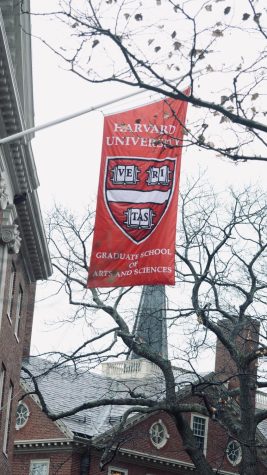 The main reason for the implication of affirmative action in colleges to begin with is the desire to achieve diversity. Being placed in a diverse atmosphere has a plethora of benefits to college students and professors, as people are able to break some of their pre-existing stereotypes, as stated by American Council on Education. Some of the other benefits to being in a more diverse setting include the promotion of personal growth and a healthy society, as well as strengthening communities and the workplace.
"As an Indian American, affirmative action in colleges is something that benefits me, and it is easy for me to say that I do not want it to go away. But when I look at it from another perspective, I can see the argument. I want to keep affirmative action as I believe it allows for more opportunities for people like me, but it is hard because I understand that it may shut some doors for other people," junior Nayomi Johnson said. 
This is not the first time the question over the legality of affirmative action has reached the Supreme Court. Since its origins in the midst of the civil rights movement of the 1960s, many cases have come in front of the Supreme Court since then. 
"There's no equity in education. I think when it comes to the federal government, they need to stay out of it. Each college should make their own decision, knowing and understanding that the education system is broken. Everyone should have some level of opportunity, and the opportunity should be for all of us, not just those who can afford it," counselor Nile Smith said. 
The Supreme Court has yet to rule on the cases Students for Fair Admission v. President and Fellows of Harvard College, as well as Students for Fair Admission v. University of North Carolina. This decision will set some precedent surrounding affirmative action for years to come.