Think Pink Game Brings a Different Meaning to Volleyball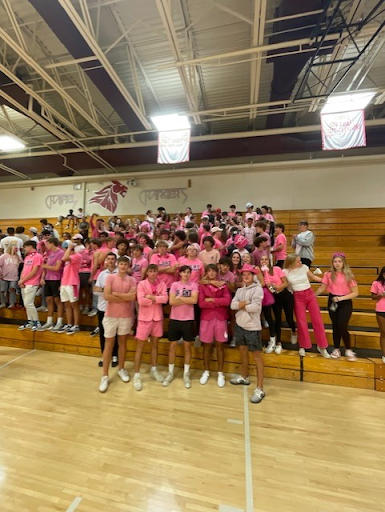 The Eagles lost to Chatfield High School at the Think Pink game on October 13, 2022. Chatfeld won 3-0.  This volleyball game was not all about winning, though. The game is meant to emphasize the bravery of those who have fought breast cancer and show them that we recognize their strength.
"The Think Pink Game is different from the other games because you're playing for such an important cause, and it's an amazing opportunity to be able to play and support those who are fighting cancer," senior Mia Boser said.
Boser points out that she was able to stay encouraged throughout the game by remembering who she was playing for.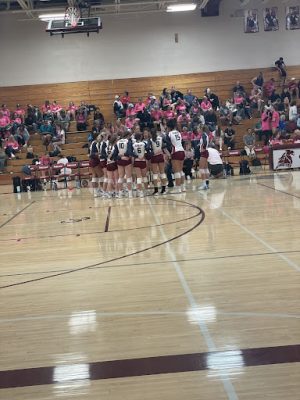 The Eagles' determination was clear to those watching. 
"The students and coaches really kept our heads in the game. They motivated us after we had lost a set to go out and keep fighting," senior Olivia Davis said.
As the season has gone on, the Eagles have learned how to work together as a team, growing strong connections, and working through mistakes. 
"I think we lost that game because we made too many mistakes, and those mistakes were made because we were afraid or had a mental block. Volleyball is a mental game — in order to do good on the next point, you have to forget the last mistake," Davis said.
Davis highlights how the team has grown throughout each season, creating an inseparable connection making them unstoppable.
"All of us have been affected by cancer," Davis said, "and when we come together as a community and family to rally around each other, we can do amazing things."