Up Next For DRHS Theater Company: Steel Magnolias
M Moen , Staff Writer
October 17, 2022
Now that the DRHS fall play I Hate Hamlet is over, rehearsals for Steel Magnolias have begun.
Theater teacher James Young said the choice to do Steel Magnolias this year was based on performers currently attending DRHS. 
"(We try to pick) plays that are fun, plays that fit the cast that we have," Young said. "Right now we're predominantly female heavy, we have a lot of women in the company, so we knew we wanted to pick shows that give them great opportunities. Steel Magnolias certainly does that." 
Steel Magnolias is about a group of strong, independent women living in Louisiana. This story goes over their lives and their relationships, not only with themselves, but also with each other and the people around them. The show runs in the James Jelinek Auditorium from November 10-12.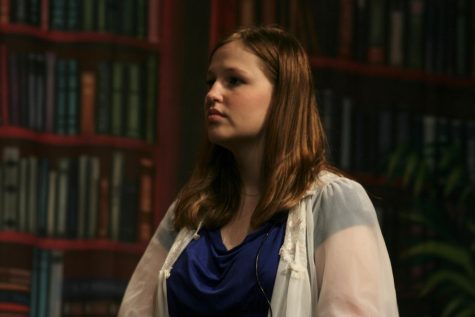 Chicago was selected as the spring musical, scheduled to open on March 9. Based in the 1920s, the story follows the lives of two rival women in jail for murder and examines how they rise to fame for their crimes. Auditions for Chicago will be held immediately after winter break, with rehearsals following directly behind. 
Student Theater teacher Joey Torrison says DRHS can expect a great showcase of productions for the 2022-2023 season. 
"A lot of great shows, a lot of good, entertaining content, a lot of good student-created content," Torrison said.