Volleyball Gets a Win at Their Season Opening Game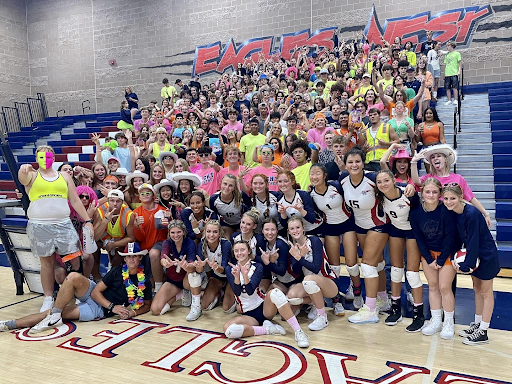 The Dakota Ridge Women's Volleyball hosted the home-opener against Fairview High School on August 23, bringing home this season's first win. Winning every set, the women's volleyball team took a commanding lead over their opponent and started their season off with a bang.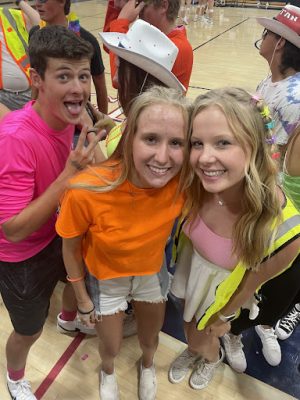 "The game went awesome, it was so much fun playing with my team for the first time this season," senior number 4, Morgan Ziegler said. 
When game time came, the student section delivered, displaying their school spirit by following the neon game theme.
"They were amazing, they were there to have fun, they cheered appropriately, and they set the standard," Matt Heckel, athletic director at Dakota Ridge High School, said. 
The ending score was 3-0, Dakota owned the court, showing good sportsmanship while also being energetic, knowing they were leading themselves to a win.
"The student section is the source of energy that the players thrive upon to rise to another level of performance," senior Jacob Cunningham said.
This game, as the first one of the year, brought more school spirit involving all grades.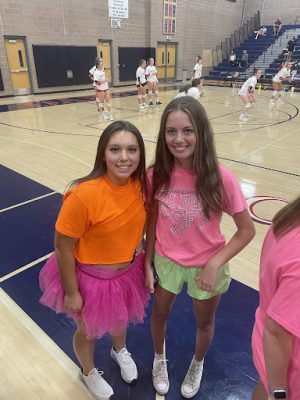 "It was amazing to see the freshmen and sophomores learning the cheers and then doing the cheers with you guys, the first time you guys did the 'Do it' cheer, they were like, 'what?'" Heckel said, "but then the parents did it and everyone else started cheering." 
The game was a significant season starter, getting the Eagles ready for the school year and the fall season.