Dear Seniors,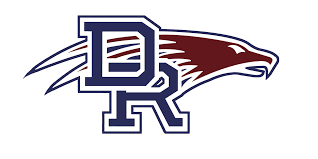 The difficult question that every senior freezes up about is,  "What are your plans for the future after you graduate?" 
Many seniors feel stressed about the fact that they may not know their exact plans for the future. Although some know what college they plan to attend, others don't know what they would like to pursue a career in. 
Dakota Ridge High School senior Lilli Ota claims she feels stressed about her future after high school. 
"Not having a proper goal in life or an idea on what to do after high school stresses me out a lot," Ota said.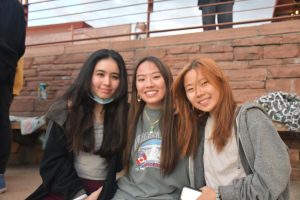 Others feel overwhelmed about the new independence they must endure after high school. Erika Bjorklund, a current senior who plans on attending college after graduation, says, "Being on my own and living by myself stresses me out."
Toby Baltus, another senior at Dakota Ridge High School also worries about her independence after graduation.
"I'm stressed about leaving home and being financially independent," Baltus said.
Many seniors feel the same way. In fact, a word many know well, "Senioritis," is a term commonly used to describe their affliction towards their last year of high school, causing them to decline in performance and motivation — a word that perfectly describes the feeling almost all seniors have as they get closer to the end of the year. 
Although many feel stressed about the idea of growing up, college students explain that oftentimes those stresses are not a big deal. 
Ryleigh Rickli, a former student of Dakota Ridge High School and a previous college student, explains that she worried about college as a senior but realized it wasn't the only option.
"I felt that college was my only way to be successful in life, based on the surrounding factors," Rickli said. 
Rickli eventually realized that college was not the right choice for her, and has decided to explore other options where she can eventually pursue a career in something that she loves. 
Many college students drop out before their sophomore year. In a 2021 study by the Education Data Initiative, it was found that over 40% of college students will drop out within their first year, and at least 80% of college students will change their major at least once.  
Neveah Pfenning, a current student at the University of Colorado Boulder (CU Boulder), explains that she felt stressed about the process of graduating and attending college. 
"Even though I already had my college planned out, it was still really stressful because I had to plan on how I was going to pay for it and other things like that," Pfenning said.
Most seniors feel a common worry about their future and feel the need to plan as soon as possible; however, many adults and college students claim that it isn't something you should be completely stressed about. 
As the end of the semester creeps up for seniors, remember to be grateful for high school and the memories you've made, but don't let those memories create a lack of motivation for your future and what you can become. Be proud of what you've accomplished over the past four years, and walk across the stage with pride.