Splashing Through the Weekend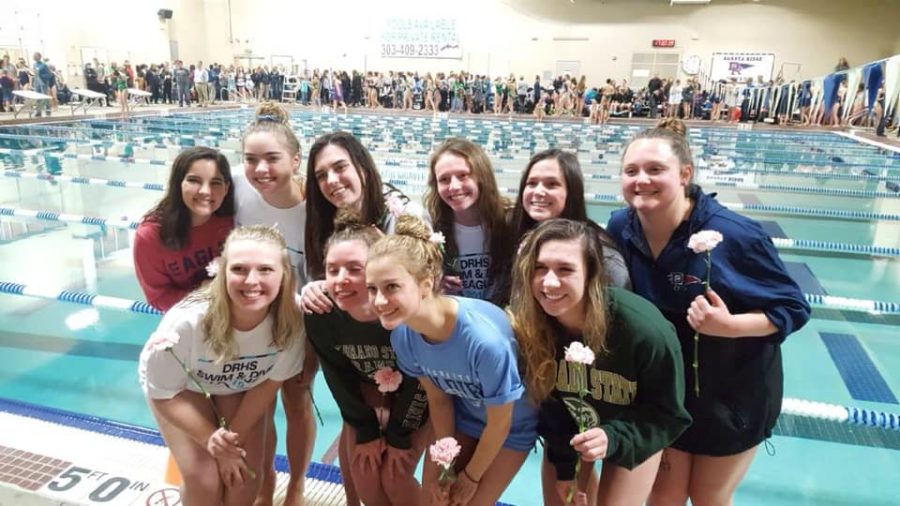 The Dakota Ridge Women's Swim and Dive team has had an impressive start to the weekend as they have competed in 2 swim meets back to back, Friday and Saturday. The Senior Night meet and JV League/Last Chance Invite have ushered in the end of the season and did it with a splash.
Friday Jan. 25, Dakota Ridge competed against D'Evelyn, Chatfield, and Columbine at The Ridge, the last home meet for all three teams and the meet that honored all the seniors no matter which team. The meet itself was a success as swimmers attempted state qualifications and broke personal bests.
Saturday, the swimmers competed at JV League and Last Chance Invite, a meet hosted by Dakota Ridge at George C. Meyers Pool. The DRHS girls were the only students up bright and early to support their two divers at 9:00 a.m., one of which, Ashley Morris, placed 3rd overall in the diving portion of JV League.
The swim part of the meet commenced at 12 p.m. and the Dakota Ridge team was loud and proud as they cheered on their teammates and enjoyed a long, but eventful, competition in which multiple swimmers, including the varsity swimmers, attempted to break their records and push their already impressive season another week to state.
But the meet was bittersweet as the JV seniors ended their swim season for good and said goodbye to high school swimming.
Senior Hannah Gough said, "Doing this sport for 4 years has taught me that it's not just an individual sport but doing it as a whole team."
About the Writer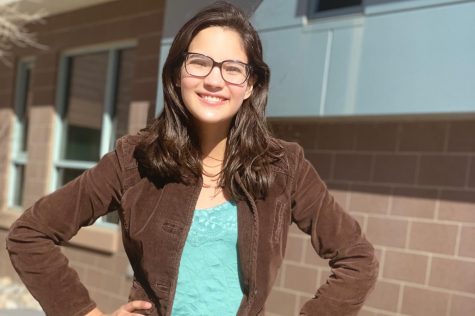 Gwenna Keckler, Editor
Gwenna Keckler is a senior editor and has been with The Cord News for two years. She loves writing, reading, and swimming. She is on the Varsity Women's...