Jeffco Lifts the Mask Mandate
As of Friday, February 11th, at 11:59 p.m. Jefferson County Public Health (JCPH) announced that mask mandates would be lifted in all buildings. This includes schools (pre-K- 12), childcare centers, and any indoor areas. 
In accordance with federal law, masks are no longer required in indoor settings with the exception of public busses. Of course, if one still chooses to wear a mask, they are entirely able to. 
The DRHS staff expects there might be some conflict between students who wear masks and those who don't. 
"People that want to wear masks will, [and] peer pressure will come into place — whether it's an adult or a student — that they feel like they can't wear one because nobody else is wearing one, and they're kind of singled out," Dr. Jim Jelinek, DRHS principal, said.  
In order to help with this, Dr. Jelinek plans to make it an open conversation where everyone knows that it's okay to continue wearing a mask. He wants those who continue to wear masks to know that if it makes them more comfortable, then they should continue doing it, despite what everyone else is doing.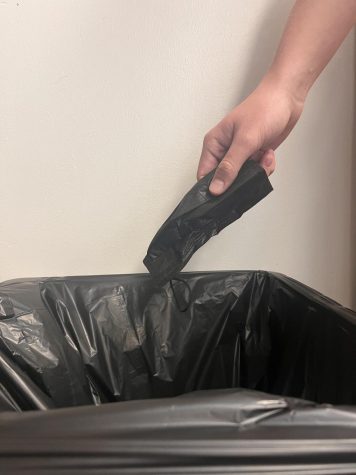 "I think for a while it might cause some divide in our community, especially because there are some people that are wearing masks and some people who aren't. I think eventually we'll all start to realize that it doesn't matter if we are or aren't wearing one, we're all humans, so we all just need to come together," Cammy Barnes (10) said. "I think it's going to be like a wave, you know, where you, like, go farther out, then come back together."
Jeffco's home page shares the reasons behind the removal of the mask mandate. It states that because of the improving COVID-19 conditions, vaccine ability, and many prevention measures (high-quality masks, rapid testing, ventilation in buildings, encouraging staying home if you're sick, frequent hand washing and cleaning, and quarantine recreations) the public is safe to lift the mandate. 
The general DRHS body is excited to see the end of the mask mandate. 
"I just hope that everyone does it safely [handle the mask removal] so that we can have prom, graduation, get back to normalcy as much as possible," Assistant Principal Matt Heckel said. 
Despite the concern of having another lockdown, possible conflict, or more COVID-19 strains, staff and students are excited to see each other's faces, smiles, and just, in general, know what people actually look like. 
"I'm excited to see people's faces again. It's been a while since I've seen people's faces… I feel like when you have a mask on it's harder to actually make a connection with people rather than when you have it off," Cammy Barnes said. 
The school public is ready to see the masks go away despite the slight anxiety with it. Opinions may change as the community adjusts to not wearing masks.