New Year, New Sleep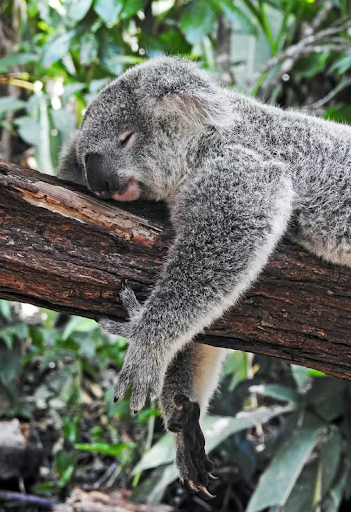 While we may not give much thought to why we sleep, most of us can agree that it makes us feel better. After a good night's sleep, we feel more awake, energetic, happy, and better equipped. The fact that sleep makes us feel better and that not sleeping makes us feel worse is only the beginning of why sleep may be important. 
Not only does sleep benefit your creativity and expansive thinking, but it also helps your emotional health. Sleep loss can negatively affect emotional development. The National Library Of Medicine did an experiment in which they randomly assigned younger people to a room for two nights and tracked their sleep. One experiment restricted time in bed (4 hours) and one extended time in bed (10 hours), while in the other study they used a similar experiment, but also put 2-4 friends in the room. They then concluded that sleep deprivation in adolescence harms negative affective functioning, as indicated by self-report and pupil reactivity, as well as observed behavior in a social setting ready for peer conflict. 
"I get around 6 hours of sleep every night, and I feel pretty tired all the time, like at school and work," junior Derrick Lierman said.
Experts have shown that aiming for more than the necessary eight hours can be quite beneficial to one's mental health. Teens who obtained 8.75 to 9 hours of sleep per night had the lowest levels of moodiness, feelings of worthlessness, anxiety, and sadness, according to one study by the National Library Of Medicine.
"Up until the age of 25, teenagers' brains are still developing, the frontal lobe is the last to develop, of course, and that's your executive functioning skills to organize, sometimes your mood," DRHS nurse Amy Doolittle said, "So it's important just because we have to be able to rest our brains and level out those chemicals while we sleep, and we do a lot of growth and healing when we sleep. It's really good for your body healing and brain development."
Not only have teens already struggled with sleep problems, but the pandemic also added to the problem itself. Many teenagers found themselves awake very late at night, and those problems are still being carried into our current day sleep schedules. According to the Journal Of Clinical Sleep Medicine, during the COVID-19 pandemic, high school students shortened bed and wake-up schedules and changed their chronotype (natural inclination of body to sleep at certain times) toward emotion regulation. This means that your body was so deprived of sleep that your emotions weren't being produced in the right way, meaning that you are more likely to be angry throughout the day.
"I think the pandemic has honestly worsened my sleep schedule because of the drastic changes in sleep I've had. When the pandemic first hit, I was getting so much more sleep than I had been," junior Cadence Stubblefield said, "Then when we started going back to school, the amount of sleep I was getting dropped significantly. Now my sleep schedule is more messed up than usual, and I don't have any set amount of sleep I get each night."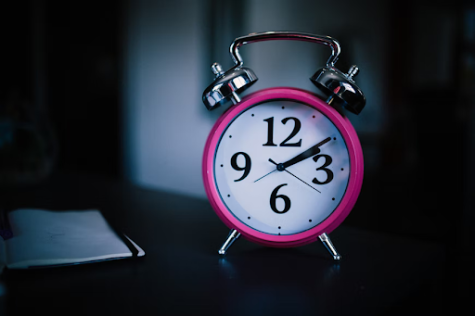 Though you may be told on weekends to get "caught up" on your sleep, getting too much sleep can often make you feel more tired than you were before you went to sleep. Formulating a good sleep schedule that includes 8-9 hours, according to Doolittle, will benefit you more.
So how can you fix your sleep schedule to get more sleep?
"Electronics interrupt the brain and make you a little more dopamine-heavy and ex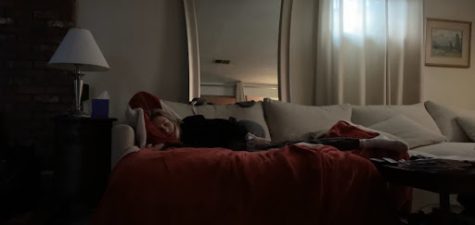 cited right before sleep," Dolittle said, "so I would say if kids could turn off cellphones and get away from electronics, computers, TVs and focus on reading and meditation before
sleep, you get a better melatonin response, and it helps to level out and helps you to sleep better."
According to Healthline, to help your sleep schedule, it's important to fix your light exposure; sleeping in the dark will help you to feel more relaxed and tired. Before bed, doing tasks to help you relax more is extremely helpful. Trying meditation, yoga, journaling, or drinking caffeine-free tea might help you sleep better. Skipping your naps might help you sleep more at night as well. Most importantly, make sure that you are in a comfortable setting —wearing your favorite pajamas and sleeping with a soft blanket can help you feel more relaxed going to sleep.
Tom Froning from the Sleep Center of Littleton also says that to help get more sleep, avoiding caffeinated and energy drinks, especially in the afternoon and at night, could help to get a better sleep schedule. 
To find out more about how to work on your sleep schedule go to https://sleepeducation.org/ for more help!