Oxford High School Shooting Affects the Nation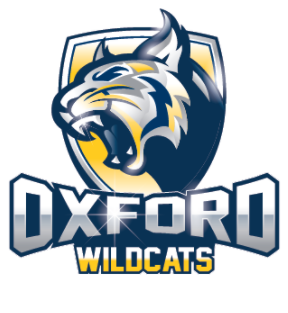 A shooting at Oxford High School in Oxford, Michigan left 4 dead and 7 others injured on Tuesday November 30. Fifteen year old Ethan Crumbley allegedly set fire on his fellow classmates. This tragic high school shooting is like many before, where a student was the shooter, leaving people across the nation questioning whether Ethan Crumbley was displaying some red flags before the shooting took place and how other high schools around the country can learn from the signs and hopefully prevent something like this from happening again at their school.
People across the nation have been showing their support for the students and faculty at Oxford High School and agree that we need to work together to prevent something like this from happening again, but many disagree on the steps we need to take to get there. 
"I think what happened is absolutely horrible, and it continues to spark questions in my mind as to why we haven't created stricter gun control in light of the gun violence in recent years," sophomore Carlyn Alexander said.
According to businessinsider.com there are many different proposals people have made to try and prevent school shootings including an assault weapons ban, universal background checks, and even arming teachers, but these proposals leave many questioning whether these proposals would work or just cause more harm than good. 
The courts are dealing with the Oxford High School shooting differently than they ever have in past high school shootings. The parents of Ethan Crumbley, Jennifer and James Crumbley, are facing charges of involuntary manslaughter because they bought their son's gun as an "early Christmas gift," and he allegedly used that gun in the shooting. James and Jennifer Crumbley have pleaded "not guilty" to their charges and are currently in police custody with a bond set at $500,000 for each of them.
Although the high school shooting was in Michigan, it is affecting high schools around the country, and people have differing opinions about how the courts are dealing with it.
"I agree with [the parents getting arrested] %100. If you're giving a gun to someone that is not supposed to have it, then you're just as much at fault as he is for committing the crime," campus supervisor Tiffany Ashraf said.
Following the shooting at Oxford High School, many are examining the events that happened with Ethan Crumbley before the shooting and questioning the actions of the school district. They are questioning Ethan Crumbley's parents too. 
Before the shooting, teachers reported that they saw Ethan Crumbley searching ammunition online during class. James and Jennifer Crumbley were told they had 48 hours to seek counseling for Ethan or Child Protective Services would be notified 
"I'm not sure that it's actually preventable because if somebody wants to do something they're going to find a way to carry it out regardless. But I think if we make people more aware of it, and we see the red flags sooner, we might be able to deter it from happening at that moment, but I don't think that it's %100 preventable," Ashraf said. 
Just hours before the shooting, Crumbley's teachers discovered a note that had a drawing of a semi-automatic handgun and words saying, "The thoughts won't stop. Help me." 
Schools take many steps to try and keep their students safe. "The administration has done mainly everything they can to protect students, in my opinion, including altering the dress code rules in order for students to be easily recognizable. They have also given students a variety of ways to report things, some anonymously, as well," Alexander said. 
Shootings, bomb threats, and other dangers are major issues students across America face. These issues leave communities wondering how students are supposed to feel safe at school with new reports coming in about schools on lockdown or evacuations due to threat. According to CNN , America has 57 times as many school shootings as Canada, France, Germany, Japan, Italy and the UK combined. Many of these countries have strict laws applying to guns, or don't have guns at all. 
According to cbsnews.com following the Oxford shooting, the family of a student who was shot during the incident have filed two lawsuits against the school district and several school employees. The lawsuits seek $100 million, and results of the lawsuit are still pending.